Cut the bamboo shoots in very thin (1/16-inch) vertical slices, and if necessary remove any white calcified areas from the "teeth" of the combshaped pieces. Peel the carrot and slice it into paper-thin rounds. Or, if you have a decorative flower-shaped cutter, stamp out the rounds to look like flowers.
Remove the stems from the mushrooms and save them for use in enriching stock or discard. Wipe the caps with a damp cloth to remove any dust or soil. Slice the caps into thin julienne strips.
Peel the turnip and slice it into paper-thin rounds. If the diameter exceeds 1½ inches, first cut the turnip in half through the stem, and then cut the halves across into paper-thin half-moon slices.
Snap off the stem end of each snow pea and pull back along the straight side to remove the string. Slice each pod in half sharply on the diagonal.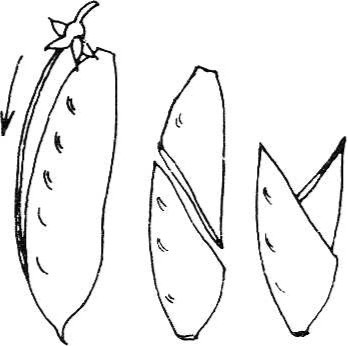 Bring a small saucepan of water to a rolling boil. First blanch the bamboo shoots for 10–15 seconds, removing them promptly with a slotted spoon. Set aside. In the same boiling water blanch the carrot and turnip for 5–10 seconds and remove them, too, with a slotted spoon, then set aside. Last, remove the saucepan from the heat and toss the snow peas into the hot water. Stir once and immediately drain the snow peas, then refresh them under cold running water. Drain and pat dry before setting aside.
In a 2- or 3-quart saucepan, bring the stock to a simmer, then season with the light soy sauce, salt, and rice wine. Add the bamboo shoots and cook over a low flame for 2–3 minutes. Add the mushroom slices and continue to cook for 1 minute. Skim the broth, if necessary. Add the carrot and turnip slices and cook for 1 minute. Stir in the ginger juice.
Mix the cornstarch and cold water in a small cup to make a smooth paste. Add this to the soup, stirring well. Raise the heat to allow the soup to bubble and thicken. Toss the blanched snow peas into the soup, stir, and serve immediately.