Cut the cabbage into four or five wedges through the core and spread them out on a tray on a sunny window ledge for 2–3 hours. Or put the cabbage wedges in a closed plastic bag and place in a microwave oven on "boil" for 1 minute.
Rub the salt all over the wedges and scatter the pieces of lemon zest among the leaves. The cabbage needs to be weighted down for several hours. Traditionally large flat stones were used; more recently the Japanese have developed a special pot with a screw-top device. Called shokutaku tsukémono ki, such pots are often for sale at Oriental groceries for about ten dollars and will simplify this and other similar pickling procedures tremendously. However you can create your own weights with books, bricks, or even potatoes. Choose weights that are slightly smaller than the diameter of your container. Whatever you choose to use will sink down below the level of brine and get wet, so they must be wrapped in plastic first. You'll need 15–20 pounds of pressure to make this salad.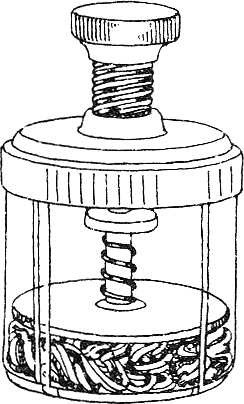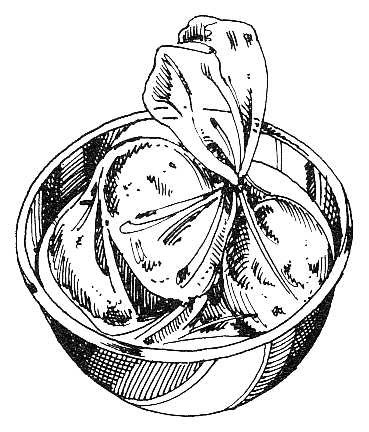 If you're using the special jar, place the cabbage and brine in the bottom of it and screw the lid on as snugly as possible. Check after 15–20 minutes to see if the screw needs tightening. A total of 3 hours of pressure should be sufficient. If you're devising your own weights, place the cabbage and brine in a glass or ceramic container and lay a flat plate over all; the plate must be an inch or so less in diameter than the bowl. On top of this plate, place your weights wrapped in waterproof material. Allow these weights to sit at least 8 hours, preferably overnight.
Unscrew the jar's inner lid or remove your weights, pouring off and reserving any brine. Squeeze the cabbage well, saving any brine. Combine the reserved liquids with the rice vinegar and lemon juice, seasoning with the syrupy rice wine and light soy sauce. Break the pod of a red pepper into several pieces and discard the seeds (unless you like very spicy foods, in which case add the seeds to the brine, too). Add the pod pieces to the pickling liquid.
Fit the cabbage snugly into a glass jar and pour the seasoned brine over it. Cover and let the pickle mature at room temperature for at least 2 hours and up to 5. Refrigerate until ready to serve (up to 2 weeks).
Just before serving, remove the cabbage from its seasoned brine, squeeze away excess liquid, and chop coarsely. If you like, pour a drop or two of soy sauce over the pickle.