Appears in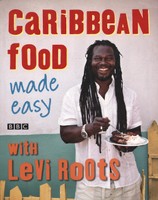 Ingredients
750–900 g (1 lb 10 oz-2 lb) chicken bones and flesh (either the carcass and bones of a cooked bird, or raw wings, bones and carcasses)
1 onion, halved (skin on)
2 sticks of celery, roughly chopped
1 large carrot, cut into large chunks
8 black peppercorns
small handful of parsley
Method
Put everything into a big saucepan, cover generously with water and bring slowly to the boil. Skim off any scum that rises to the surface (you won't get it all so don't worry too much).
Turn the heat down to a simmer and cook, uncovered, for 3 hours, skimming and adding more water every so often. The liquid should reduce to half its original quantity.
Strain, cool, cover and refrigerate, then lift the fat from the surface before using. To make the flavour more intense, simply boil to reduce.