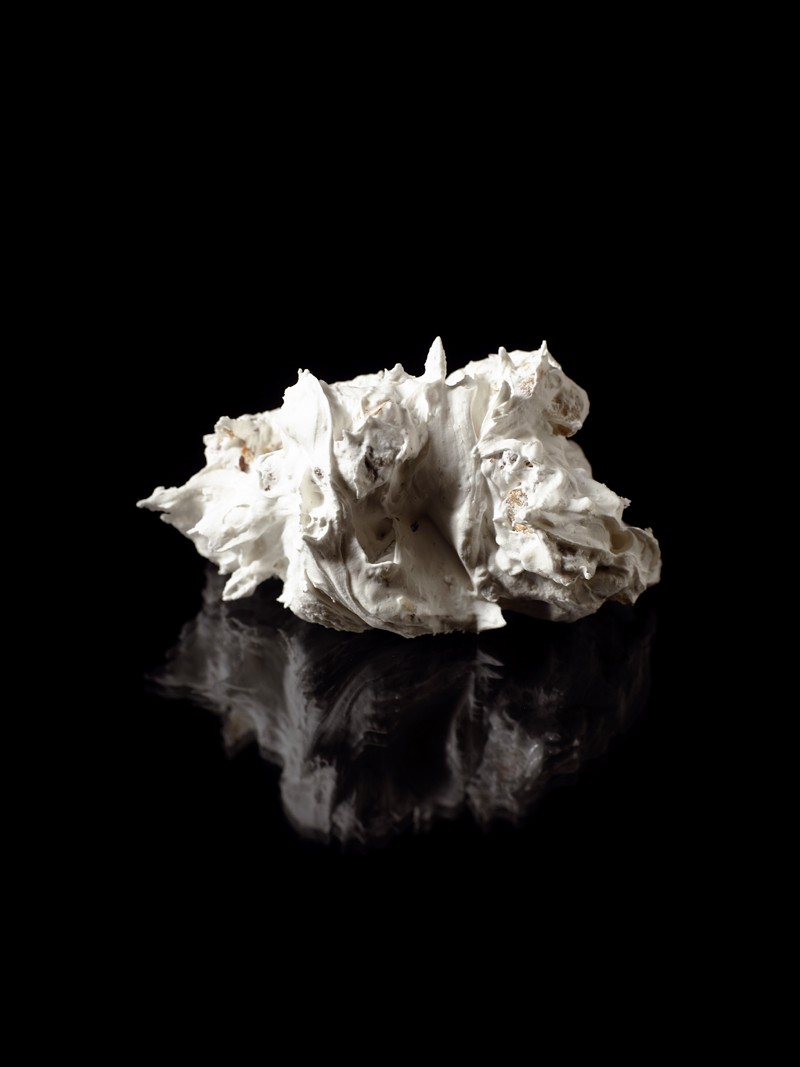 Ingredients
Sugar
50
g
2
oz
3
%
Dried egg whites
30
g
1
oz
1
%
Fresh egg whites
50
g
2
oz
3
%
Invert sugar
120
g
4
oz
7
%
Sugar
600
g
21
oz
32
%
Water
200
g
7
oz
11
%
Glucose syrup
120
g
4
oz
7
%
Vanilla extract
10
g
0.5
oz
1
%
Salt
1
tsp
1
tsp
<1
%
Premade fondant
50
g
2
oz
3
%
Pecans, toasted, chopped
600
g
21
oz
32
%
Batch Size
1830
g
64.5
oz
100
%
Method
Mix the 50 g of sugar and dried egg whites together. Whisk into the fresh egg whites to hydrate.
Warm the invert sugar to about 60°C/140°F, until the crystals dissolve. Whisk the warm invert sugar into the egg white mixture. Pour into the bowl of a 5-qt planetary mixer with a whip attachment, but do not begin whipping.
Combine the 600 g of sugar, water, and glucose syrup in a saucepan. Cook to 112°C/234°F. Begin whipping the whites on high speed.
Continue cooking the sugar mixture to 125°C/257°F. Remove from the heat and slowly stream the hot sugar mixture into the whipping whites. Continue whipping on high speed for about 3 more minutes or until well aerated.
Add the vanilla extract and salt. Mix to combine.
Add the fondant and mix in thoroughly, for about 30 seconds. Do not overmix.
Remove the divinity from the mixer and blend in the pecans by hand.
Deposit into quenelles using a moistened spoon, or spread into a frame 12 × 12 × ½ in set on parchment paper. If using a frame, allow the divinity to crystallize until firm, then cut into pieces of the desired size and shape.