Peel the prawns and discard the shells. Using a small sharp knife, remove the fine digestive cord. Wash the prawns in cold water with 1 tablespoon of salt, then rinse well and pat dry with kitchen paper. Now finely chop them.
Heat a wok or large frying pan over high heat until it is hot. Add the 2 tablespoons of oil, and when it is very hot and slightly smoking, add the garlic, ginger and spring onions and stir-fry for 1 minute. Then add the pork, salt and pepper and continue to stir-fry for 5 minutes. Now add the chopped prawns and fish sauce and continue to stir-fry for 2 minutes. Drain the mixture in a colander and allow it to cool.
In a small bowl, mix the flour and water together into a paste.
When you are ready to make the spring rolls, fill a large bowl with warm water. Dip one of the rice paper rounds in the water and let it soften. Remove and drain it on a linen towel. Put about 2 tablespoons of the filling on the softened wrapper. Fold in each side and then roll it up tightly. Seal the ends with a little of the flour-paste mixture. You should have a roll about 7.5 cm (3 in) long, a little like a small sausage. Repeat the procedure until you have used up all the filling.
Heat the remaining oil in a deep-fat fryer or a large wok until it is hot. Deep-fry the prawn rolls, a few at a time, until golden brown. They have a tendency to stick to each other at the beginning of the frying, so only fry a few at a time. Do not attempt to break them apart during frying: you can do this after they are removed from the oil. Drain them on kitchen paper. Serve at once with dipping sauce.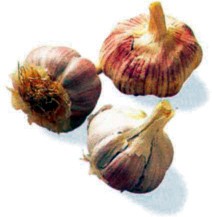 This sauce may be made well ahead of time.
Combine all the ingredients together in a blender, mixing them thoroughly. Let the mixture sit at least 10 minutes before using.