Appears in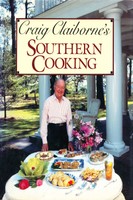 Ingredients
1 chicken (2½ pounds), cut into serving pieces
Salt to taste, if desired
1 teaspoon finely ground black pepper
1¼ teaspoons finely ground white pepper
1 teaspoon dry mustard
1½ teaspoons cayenne pepper
1½ teaspoons paprika
2 teaspoons finely minced garlic
1 teaspoon filé powder, optional
1½ cups flour
2½ cups corn, peanut, or vegetable oil
¾ cup finely chopped onion
¾ cup finely chopped celery
¾ cup finely chopped sweet green peppers
9 cups Chicken Stock
1¾ cups chopped or thinly sliced smoked sausage such as kielbasa (see note)
1 bay leaf
2 cups cooked rice
Method
Put the chicken pieces in a bowl. Blend the salt, black and white peppers, mustard, cayenne pepper, paprika, 1 teaspoon garlic, and filé powder. Rub 4 teaspoons of the mixture over the chicken. Reserve 2 teaspoons of the spice mixture and discard the rest.
Put the flour and the reserved spice mixture in a bowl. Blend well.
Heat a 10-inch black iron skillet and add the oil. Dredge the chicken pieces in the flour mixture to coat well, shaking off the excess. Reserve the leftover flour.
When the oil is hot and almost smoking, add the chicken pieces, skin side down. Cook about 2 minutes on one side until golden brown. Turn and cook about 3 minutes on the second side until nicely browned. Drain thoroughly on paper towels.
Pour off all but 1 cup of fat from the skillet. Heat this oil over high heat until it is almost smoking and add the reserved seasoned flour. Stir rapidly and constantly with a wire whisk until the mixture starts to look like dark chocolate. Do not burn. This is a roux.
Add the chopped onion, celery, and green peppers to the roux and stir to blend well. Remove from the heat without allowing it to burn.
Meanwhile, bring the stock to a boil in a large saucepan.
Add about ½ cup of the roux mixture to the stock, stirring rapidly with the whisk. Continue adding the roux mixture to the stock, ½ cup at a time, always stirring rapidly and constantly.
Add the smoked sausage and stir. Cook over high heat, stirring often from the bottom, about 15 minutes.
Add the chicken pieces, bay leaf, and remaining teaspoon garlic. Continue cooking about 40 minutes.
Remove the chicken pieces. Cut the meat from the bones and discard the bones. Cut the chicken meat into cubes and add it to the gumbo. Serve with rice spooned into the gumbo.