Preparation info
Yield: Enough Filling for a

2

-Layer Cake.
Appears in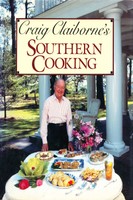 Ingredients
3 large or 4 small egg yolks
½ cup sugar
Salt to taste, if desired
¼ pound butter, melted
¼ cup macaroon crumbs or chopped blanched almonds (see note)
¼ cup chopped seeded dates
¼ cup chopped pecans
½ cup chopped mixed candied fruits, such as pineapple, angelica, and cherries
1 teaspoon pure vanilla extract
Method
Put the yolks into the bowl of an electric mixer. Start beating on high speed while gradually adding the sugar and salt. When light and lemon-colored, add the melted butter.
Pour and scrape the mixture into a saucepan and cook, stirring constantly, over hot water 20 to 25 minutes, or until thickened. Remove the saucepan from the heat and stir in the remaining ingredients. Let cool before using.