Appears in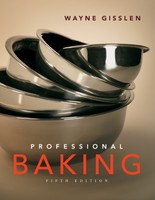 Ingredients
Gelatin/0.12 oz/3 g
Pastry Cream, freshly made and warm/10 oz/250 g
Praline paste/2 oz/50 g
Heavy cream/8 oz/200 g
Total weight:/1 lb 14 oz/503 g
Method
Procedure
Soften the gelatin in cold water).
Add the gelatin to the pastry cream and stir until dissolved.
Add the praline paste and mix in.
Cool the mixture to about 75°–80°F(25°C). Whip the cream into soft peaks and mix about one-fourth of it into the mixture.
Fold in the remaining whipped cream.
Pour into desired molds and chill.