Appears in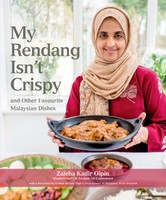 Ingredients
50 g (1¾ oz) tamarind pulp
4 Tbsp boiling water
Method
Place the tamarind pulp in a glass bowl with the boiling water. Let the tamarind soak for 10 minutes until it is soft and mushy.
Stir the mixture, then strain through a sieve, pushing the pulp through the sieve with a wooden spoon. Discard any bits left in the sieve.
The juice can be used immediately. Any excess can be stored in the refrigerator for up to a few days.