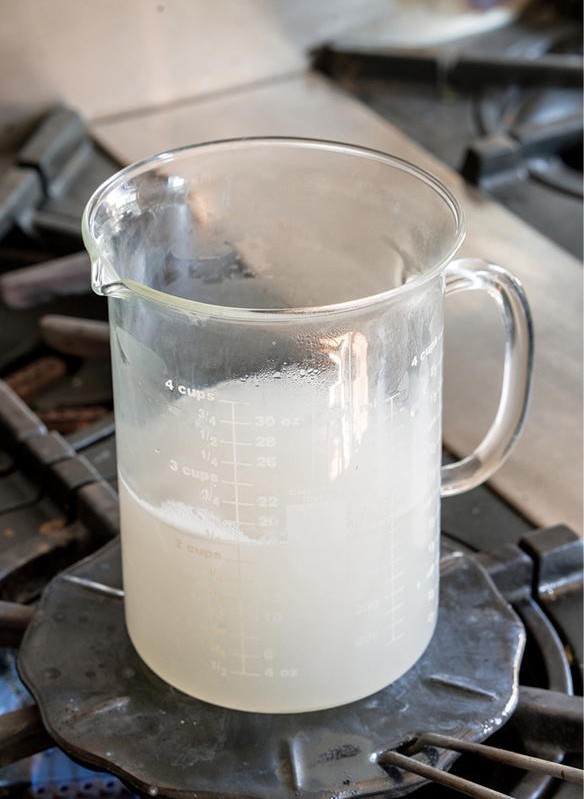 Ingredients
fish stock
1½
qt
1.5
L
butter
1
oz
30
g
flour
3
tbsp
15
g
Method
Bring the fish stock to a simmer in a 2-quart (2 liter) saucepan. Skim off any froth that floats to the surface.
Prepare a white roux with the butter and flour in a heavy-bottomed 2-quart (2 liter) saucepan over low heat. Cook for 5 to 10 minutes.
Remove the roux from the heat and pour in the simmering fish stock. Whisk to dissolve the roux.
Return the mixture to the heat and allow it to come to a slow simmer. Make sure that the saucepan is placed slightly to one side of the flame; this encourages a film to form to one side of the sauce, where it can be more easily skimmed.
Skim the velouté for approximately 30 minutes, until it has reduced down to 1 quart (1 liter). Strain through a fine chinois. Stir the velouté while it is cooling to prevent a skin from forming on its surface.