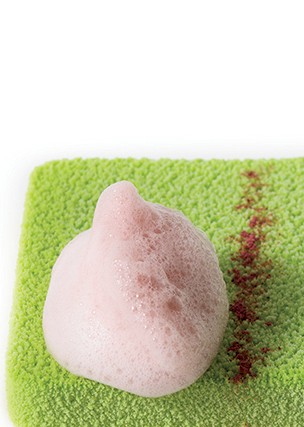 Appears in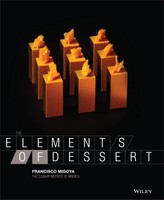 Ingredients
Pumpkin seed paste (see Resources) 350 g 12.35 oz 50%
Milk chocolate, tempered 350 g 12.35 oz 50%
Milk chocolate, melted 50 g 1.76 oz
Canola oil 10 g .35 oz
Method
Place a nonstick rubber mat on a marble surface. Place a square frame measuring 30 cm/12 in by 30 cm/12 in by 5 mm/.25 in deep on top of the rubber mat.
Combine the pumpkin seed paste and the tempered milk chocolate in a bowl using a rubber spatula.
Pour the mixture into the frame and spread it evenly.
Let it set at room temperature.
Once it has set, mix the melted milk chocolate with the oil in a small bowl. Dip a small paint roller (the kind with a sponge roller) into the mixture, and paint it onto the bar to coat the entire surface in an even layer. This will be used as the base of the bar (also known as the foot).
Flip the bar over and cut out 10 squares using a 7.5-cm/3-in square cutter.
Reserve at room temperature in an airtight container in a cool, dry place. Do not refrigerate the chocolate; it will get too hard and become difficult to eat with a fork. Discard after 1 month.