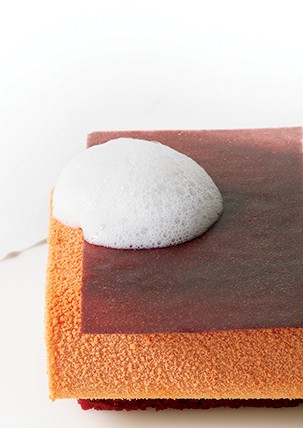 Appears in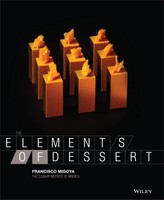 Ingredients
Milk 460 g 1 lb .23 oz 43.64%
Indonesian cinnamon sticks 40 g 1.41 oz 3.8%
Heavy cream 96 g 3.39 oz 9.11%
Sugar 176 g 6.21 oz 16.7%
Egg yolks 80 g 2.82 oz 7.59%
Ice cream stabilizer 2 g .07 oz .19%
Butternut squash purée 200 g 7.05 oz 18.98%
Method
Combine the milk and cinnamon sticks in a pot and bring to a simmer. Turn off the heat and cover the pot. Let the cinnamon steep for 30 minutes.
Strain the milk and let it cool in an ice water bath.
Proceed with the modern ice cream method; the butternut squash purée is added once the base is completely cooled down.
Let the base age for at least 4 hours before churning.
Place 10 rectangular stainless-steel molds measuring 2.5 cm/1 in wide by 6.25 cm/2.5 in long by 7.5 cm/ 3 in deep on a flat half sheet pan lined with a nonstick rubber mat. Place this setup in a freezer.
Churn the ice cream base and pour into a piping bag.
Pipe into the frozen rectangle molds and even out the top with an offset spatula. Freeze to harden.
To unmold, gently warm the frames with a torch. Lift the frame up and lay the ice cream on its side. Return the ice cream to the freezer to harden.
,