Appears in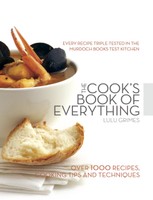 Before you mix your cake, line the tin and make sure the oven rack is positioned so the cake will sit in the centre of the oven. Fruit cakes need a double layer of baking paper for the collar and base. The collar gives extra protection during baking.
METHOD
Lightly grease the cake tin. Cut a double layer of baking paper into a strip long enough to fit around the outside of the tin and tall enough to come 5 cm (2 inches) above the edge of the tin. Fold down a cuff about 2 cm (¾ inch) deep along the length of the strip, along the folded edge. Make cuts along the cuff, cutting up to the fold line, about 1 cm (½ inch) apart. Fit the strip around the inside of the tin, with the cuts on the base, pressing the cuts out at right angles so they sit flat around the base.
Place the cake tin on a doubled piece of baking paper and draw around the edge. Cut out and sit the paper circles in the base of the tin.
© 2009 All rights reserved. Published by Murdoch Books.