Appears in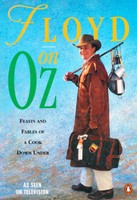 Did you know that coriander is the world's most popular herb? It is widely used in cooking all over South-east Asia, China, Japan, India, the Middle East etc. The leaves should be strewn over a dish just before serving or stirred in towards the end of cooking so their fresh, distinctive flavour is not lost. Although coriander is sometimes called Chinese parsley, English parsley is a very poor substitute for it. And many supermarkets as well as oriental stores do stock coriander nowadays. Look for deep-green and not tired or wilting leaves.
In Asia coriander is sold complete with root, but in the West they tend to cut the roots off. The roots and stems are also used in Asian cooking, either finely chopped or pounded, in marinades and curry pastes and so on. If you do get the chance to buy some coriander roots from a specialist shop, they will keep well in an airtight jar.
© 1991 Keith Floyd estate. All rights reserved.