Fat-soluble. It is essential for maintaining normal levels of calcium and phosphorus in the blood, thus enhancing the healthy formation of bones and teeth. It is especially important for pregnant women and young children.
Good sources: dairy products. It is also produced by sunlight.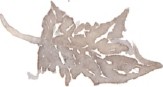 © 1986 Colin Spencer. All rights reserved.