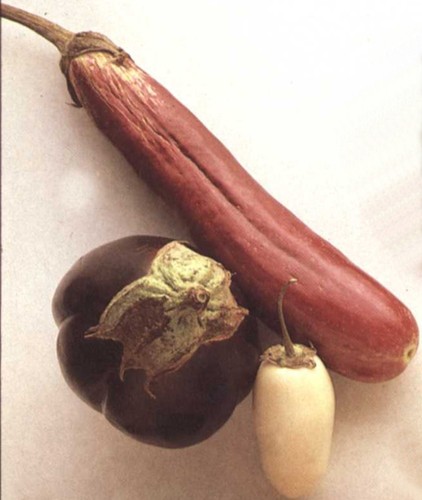 Aubergines/eggplants come in varying shapes and sizes and two main colours: purple and (more rarely) white. When buying, look for firm, smooth skins.
Size will make no difference to flavour.
Aubergines/eggplants are available all year round. They are used in ratatouille and Greek moussaka, and can be stuffed, baked, fried, stewed and pickled. They usually need salting before cooking, to remove moisture and bitterness.
Low-fat. High in fibre and vitamin C.