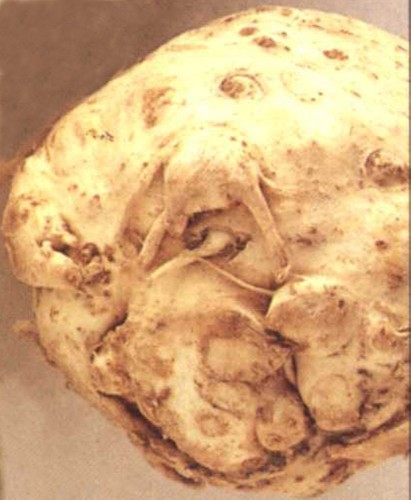 A special variety of celery that is cultivated for its tuberous root. A winter vegetable, it should be firm to be at its best. It can be eaten raw in salads, blanched, steamed, boiled, puréed, or stir-fried. Must be peeled. Cut into slices first to peel easily.
Low-fat. High in fibre, calcium, phosphorus and vitamin C.
© 1986 Colin Spencer. All rights reserved.