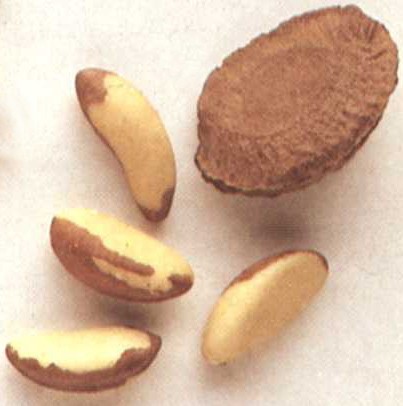 Brazil nuts are very oily, but have a distinctive flavour. They keep best in the shell, and so should be bought fresh whenever possible. Available whole and shelled, they can be eaten raw as snacks, toasted and used in cakes, or, alternatively, ground in a food processor or blender and used in stuffings, vinaigrettes and soups.
High in fibre, protein, calcium, magnesium, phosphorus, iron, copper, zinc, niacin, vitamins B1, B6 and E.
© 1986 Colin Spencer. All rights reserved.