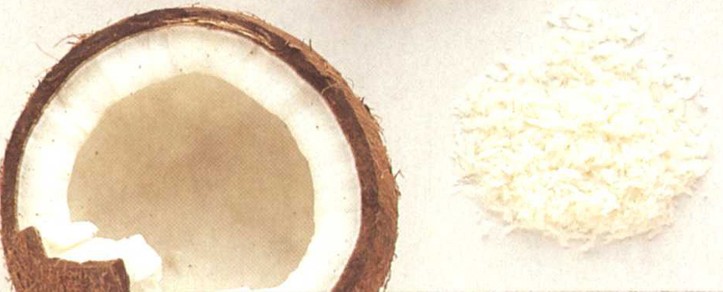 Especially useful in Indonesian and West Indian dishes, coconut is available fresh and whole or in slices, or dried and flaked. The milk is extracted and the flesh may be pounded to a cream, or processed and desiccated/shredded. It can add a delectable flavour to food, but is high in saturated fats.
High in fibre, magnesium, phosphorus, iron and copper.
© 1986 Colin Spencer. All rights reserved.