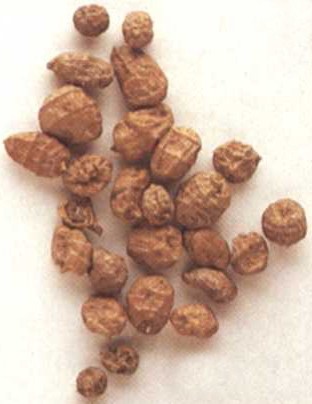 Although always referred to as nuts these are in fact the rhizomes of a plant. Usually sold dried, they have an almondy taste and can be eaten on their own, like peanuts. When ground they are used in the Spanish drink 'horchata de chufa'.
High in fibre and protein.
© 1986 Colin Spencer. All rights reserved.