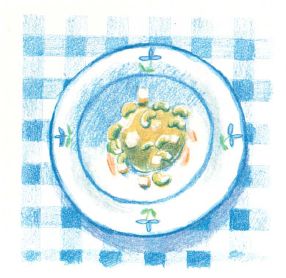 At the Borgo Antico in Florence they serve a delicious salad of freshly shelled 'bacelli' (broad beans) and equal parts pecorino cheese & slivers of prosciutto. Everything is then tossed in lots of good olive oil and served with fresh ground pepper.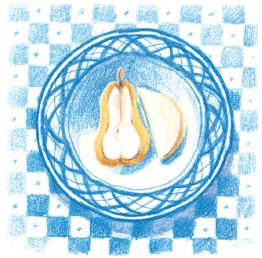 At Il Cibreo in Florence a trattoria near the Santa Ambrogio market behind Santa Croce, they mix fresh ricotta cheese with marjoram, grate pecorino cheese on top & grill until golden brown.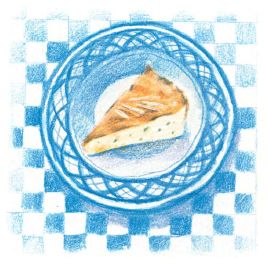 The traditional ending to a Tuscan country meal is a bowl of pears, peeled & served with pecorino cheese. Eaten young pecorino can be rubbery, but ask for piccante & you will get a cheese a bit like parmesan that goes well with ripe pears.