Appears in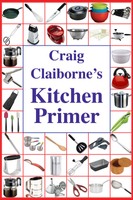 There is a vast variety of fish available to cooks in this country and a vast number of cuts that can be broiled. Thus, it is worth learning some generalities about broiling.
In the first place, it is best to broil fish over or under very high heat.

The fish, whether a whole fish or a fillet, should be cooked quickly, taking care that it does not overcook for it will become dry.

If the fish is to be broiled in a home broiler, preheat the stove to its highest broiling temperature.

Grease the pan that the fish is to be cooked on. Sprinkle the fish with salt and pepper. If a whole fish is to be broiled, sprinkle it both inside and out. Dot the fish heavily with butter or oil.

If fish fillets with skin on are to be cooked, place them skin-side down. Place fish fillets (with or without skin) about two inches from the source of heat. It will not be necessary to turn them but they must be basted as they cook. Cook from 4 to 6 minutes or longer if necessary, depending on the thickness of the fish.

Whole fish or very large fillets to be broiled should be placed about six inches from the broiler. Broil them for 6 minutes or longer to the side, turning once as they cook. The length of time will depend, naturally, on the thickness of the fillets or of the fish. Baste often. Serve hot with melted butter and lemon wedges.
© 1969 Craig Claiborne estate. All rights reserved.