Appears in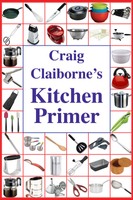 Happily, pepper mills for grinding pepper are becoming increasingly popular in America. Freshly ground pepper tastes far more pungent than that sold commercially ground. There are two kinds of peppercorns used for grating, the black and the white. Black peppercorns are the most popular, but professional chefs generally prefer the white, particularly for white sauces. One reason is that the ground white pepper is not as apparent when added to a white sauce. White pepper is also less pungent and biting than the black.
Blenders are handy, too, for making large quantities of freshly ground pepper.
© 1969 Craig Claiborne estate. All rights reserved.