Appears in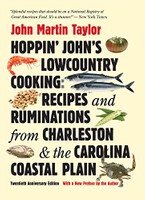 Many cookbooks tell us that grapes do not have enough pectin to jell, but this is simply not true of the native slip-skin varieties. If you follow a few simple guidelines, jelly making is both easy and a sure success. Don't try to make big batches of jelly, and be sure to include the skins (where the pectin is) or at least one fourth of the volume in green, unripe fruit. There is really no mystique to jelly making at all; what's required is just a bit of patience. The jelly test is described in innumerable cookbooks—and none of them can replace experience. Quite simply, the jelling point is reached when the jelly spills off a spoon in a sheet rather than drops. Or test your kitchen thermometer to see at exactly what temperature water boils, then take the jelly to exactly 8 degrees over that temperature. If you remove your fruit from the heat before it has jelled, don't despair: you can always reduce it for a sauce or serve it over pancakes and waffles. If you cook it too long, so that it is rubbery, you can add some bourbon or scotch to it or melt it either alone or with a little wine and seasonings and use it as a glaze or in a quick stove-top chutney.
This is a two-day recipe, but it's quite easy to make.
© 1992 All rights reserved. Published by UNC Press.