Appears in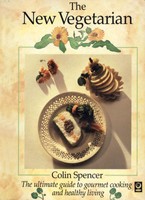 Increase the fibre intake of your diet gradually, over a period of two or three months, so that your system gets used to it.
Eat potatoes with their skins on (unless they're green).
Eat homemade muesli rather than shop-bought. The latter will probably contain sugar.
Eat plenty of wholegrain pastas and cereals, fruit and vegetables.
Avoid refined breads and flours. Eat wholewheat bread and use wholewheat flour for cooking.
Eat more legumes (beans, grains and nuts) – add them to soups and stews.
The outer leaves of vegetables are a richer source of fibre than the inner leaves. Don't throw them away, but chop them up finely and add them to soups and stews.
Eat foods that are naturally rich in fibre rather than adding bran to foods, which you may find unpalatable.