Appears in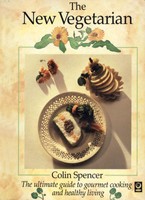 Cut out sugar in hot drinks. For cold drinks, drink mineral water or unsweetened fruit juice rather than fizzy drinks. Drink dry wine or cider rather than sweet.
Use less sugar than stated in recipes. Cut by at least half to begin with, and steadily reduce further.
Buy sugar-free or low-sugar jams.
Check all labels on processed foods, as these are often high in sugar. Ingredients are listed in order, according to the amounts used. A surprising number of savoury foods contain sugar. Examples are tomato ketchup, baked beans, soups, sauces, pickles and canned vegetables.
If you feel like a snack, eat savoury sandwiches, such as wholewheat bread with alfalfa sprouts, rather than biscuits/cookies.
Try some of the substitutes shown here.