Appears in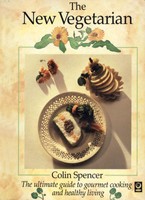 There is no danger of protein deficiency in a balanced vegetarian diet.
Most people still eat twice as much protein as they actually need.
There is no organ in the body for storing excess protein. Any surplus is expelled in the urine.
Protein requirements decrease with age.
Excess protein can make you fat.
Old people, and any person with weak kidneys, cannot handle excess protein in the diet. Babies, children and adolescents need more protein, weight for weight, than adults, because they are growing.