Appears in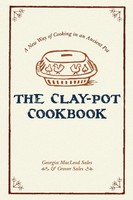 Grover Sales, San Francisco writer, is film and drama critic for KQED, National Educational Television, and instructor of music and drama at University of California Extension.
Georgia MacLeod Sales, one of the few licensed women architects in the San Francisco Bay area, is co-owner of Architectural Interiors, a Sausalito firm specializing in commercial interior design.
© 1974 All rights reserved. Published by Echo Point.