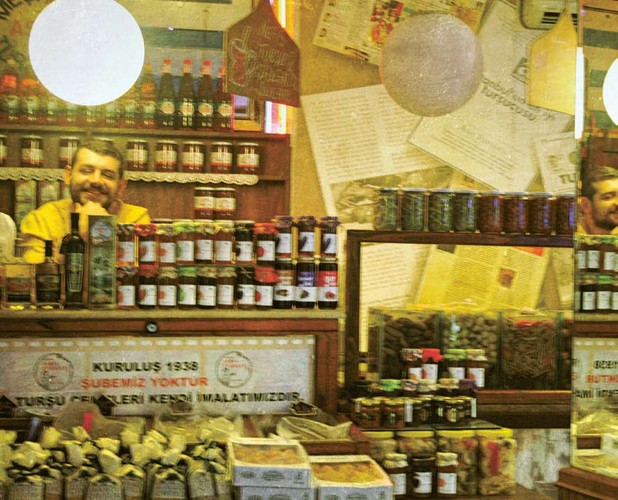 "Yashim tipped a basket of peppers onto the bench where he worked, the long peppers shaped like slippers, pale green and subtly aromatic.
'If your hands are clean, Kadri, you might wash the peppers,' he suggested. He set the kettle to boil, and meanwhile poured a pint of white wine vinegar into a bowl, in which he dissolved a couple of spoonfuls of salt, and let it stand.
He sliced a few carrots and broke out the cloves from two heads of garlic, brushing away the dry skin but leaving the cloves intact. In deference to George's unexpected enthusiasm, he had bought tomatoes; they had discussed the question, and George had agreed to supply him the tomatoes green and still hard, as unripe as the apricots he always used. Ripe tomatoes, Yashim insisted, would spoil the crunchiness of the pickle. Finally, he took a pointed cabbage and tore it into pale shards.