Prepare the vegetables
Wash all the vegetables. Peel the carrot and cut in two lengthwise. Peel the beets, celeriac, and pumpkin. Cut off the root of the radish and scrub the radish under warm running water. Cut all the vegetables into thin 1 10-inch (2 mm) slices using a mandoline, cover with a damp cloth, and set aside*.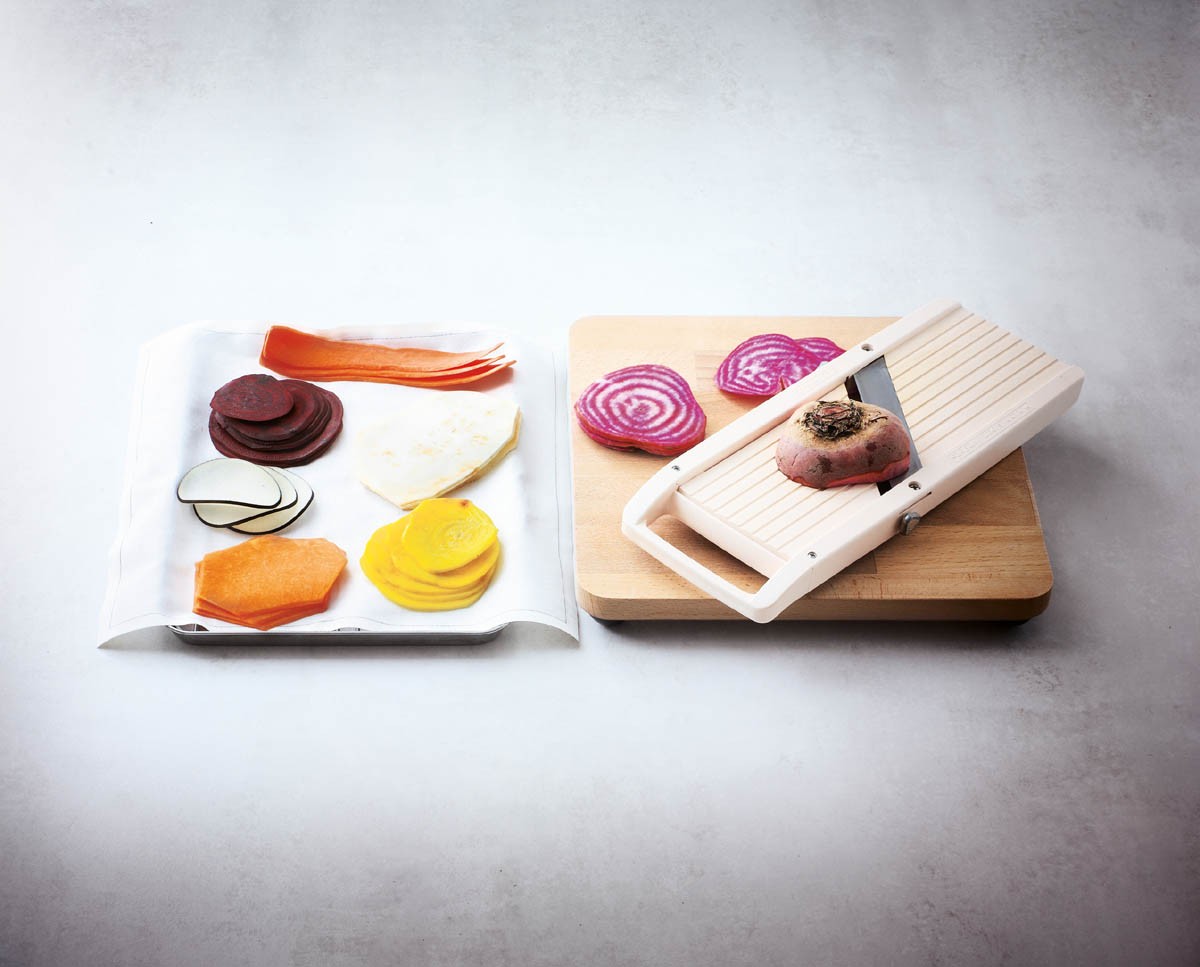 Cut the sliced carrot, beets, celeriac, and pumpkin into discs using a sharp round cutter.
Cut the vegetable discs in half.
Cut the black radish slices in half. Cover the sliced vegetables with a damp cloth and set aside.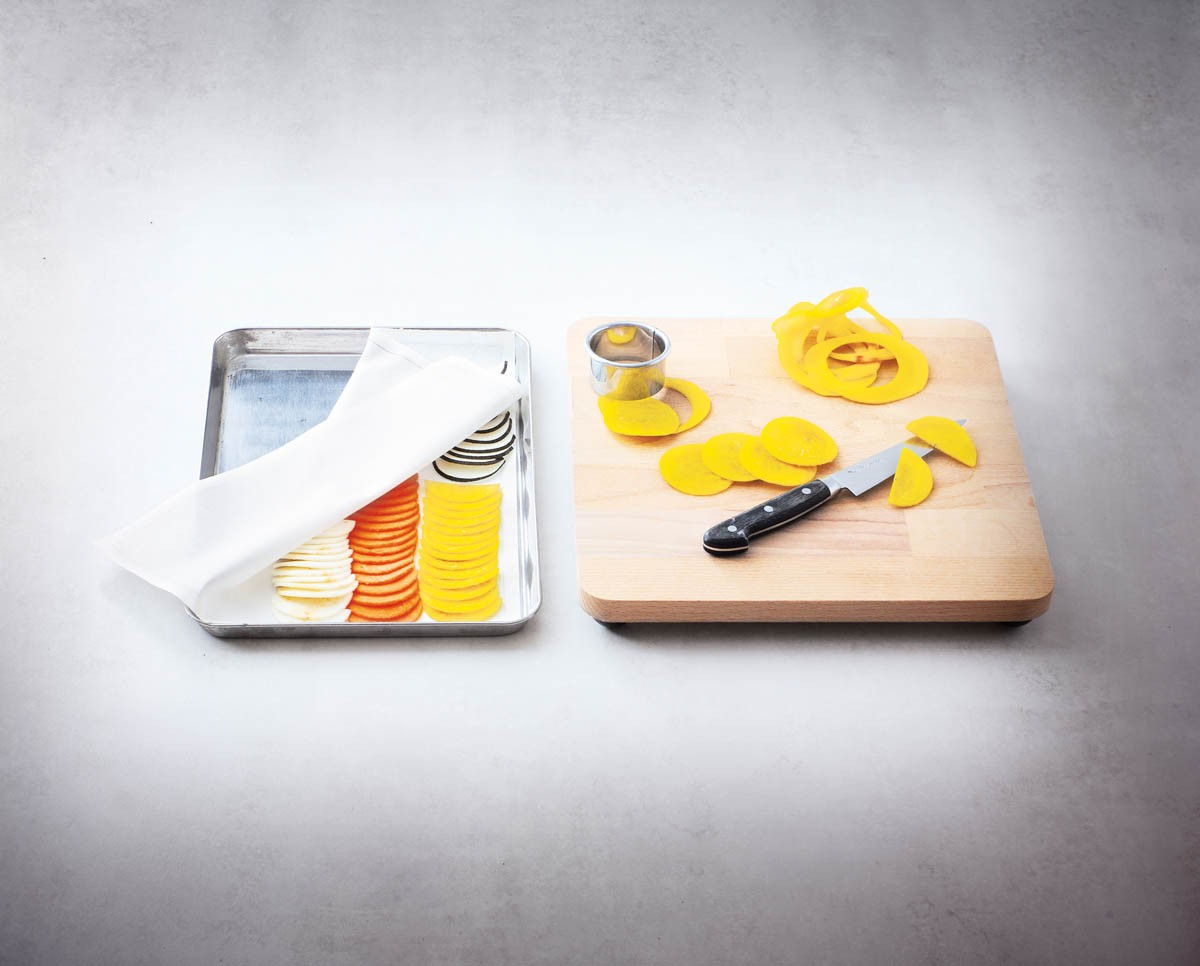 Use the vegetable trimmings to prepare a bouillon.
Prepare the fruit and vegetable matignon*
Cut off the soil-coated tips of the porcini mushroom stems. Remove the caps and set aside. Dice* the stems (brunoise*).
Peel and finely dice the white onion.
Wash and slice the apple, pear, and fennel bulb. Crush the chestnuts with a fork.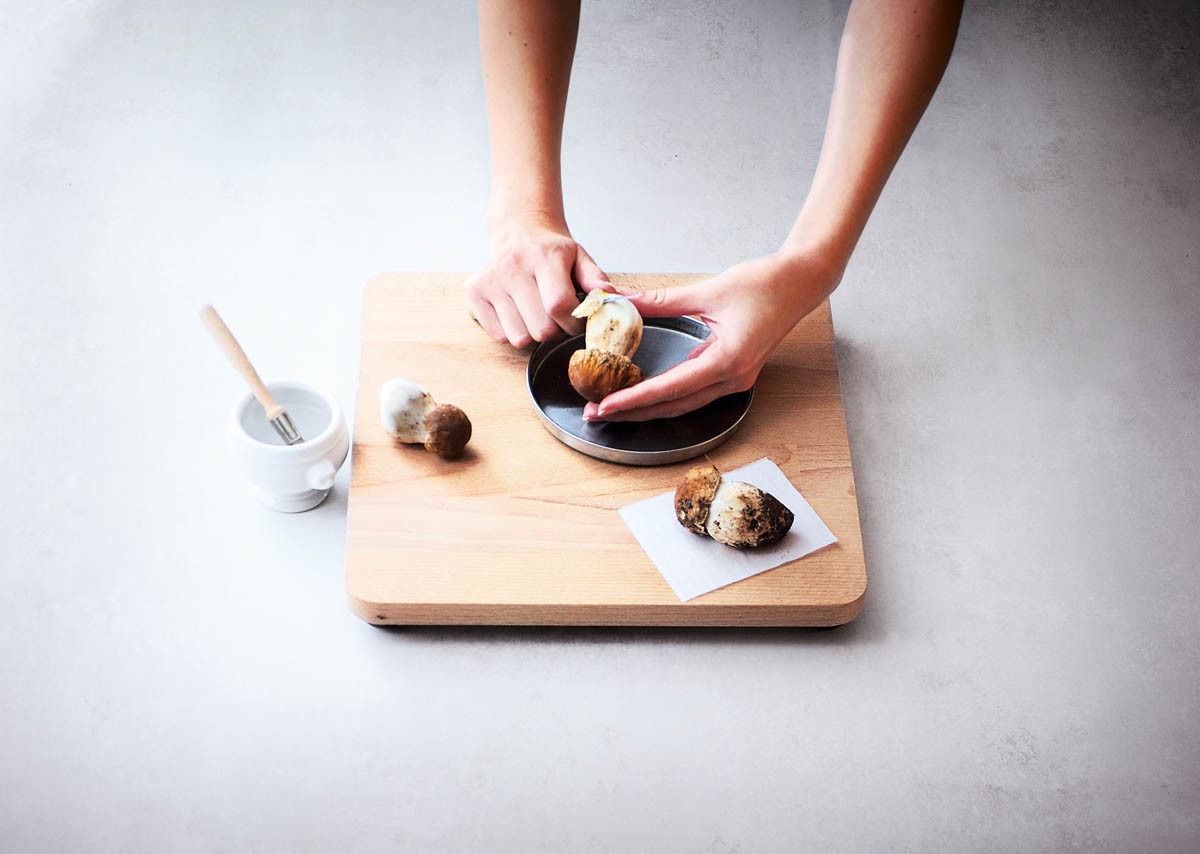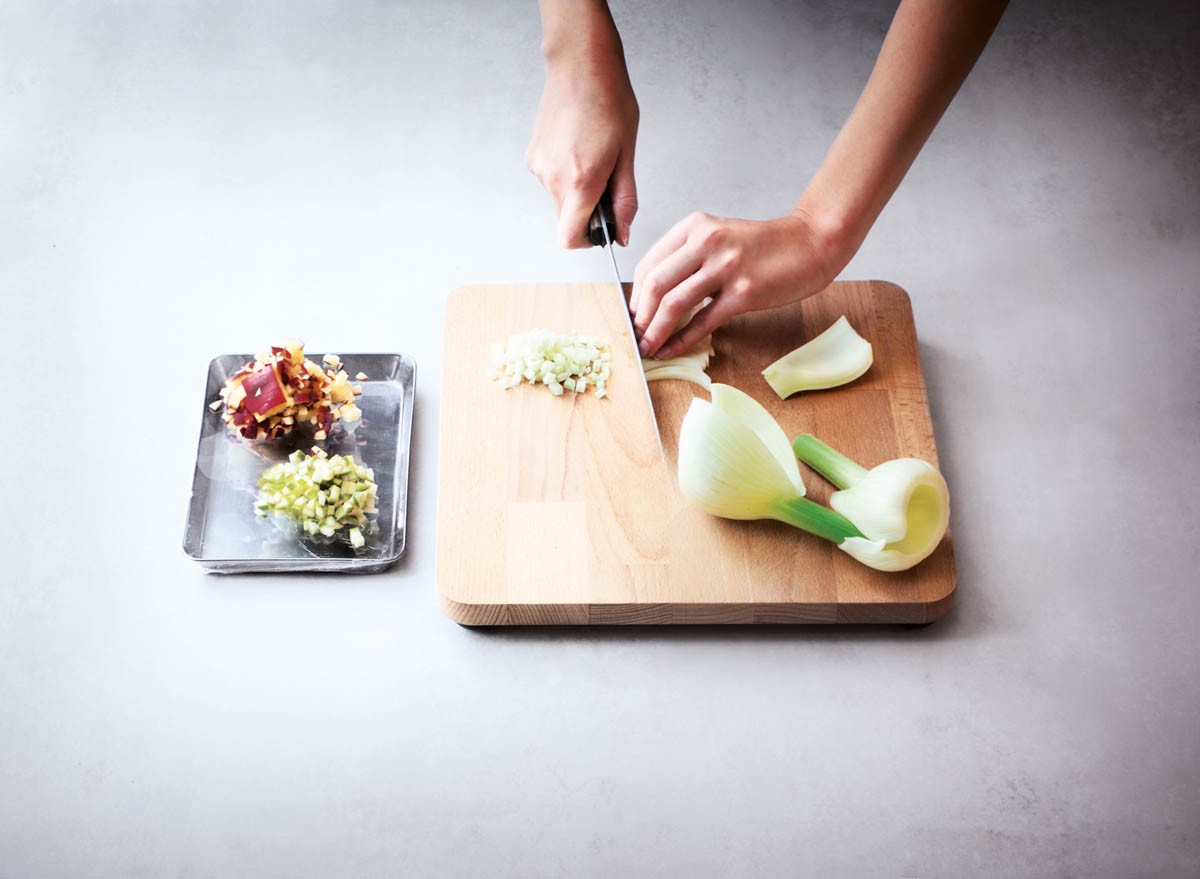 Heat a large saucepan containing the olive oil over medium heat, then add the finely diced onion and sweat*.
Add the brunoise and chestnuts and sear* to brown lightly. Add a little butter; season with salt and pepper. Add the curry powder and pan fry* the ingredients for 2 to 3 minutes.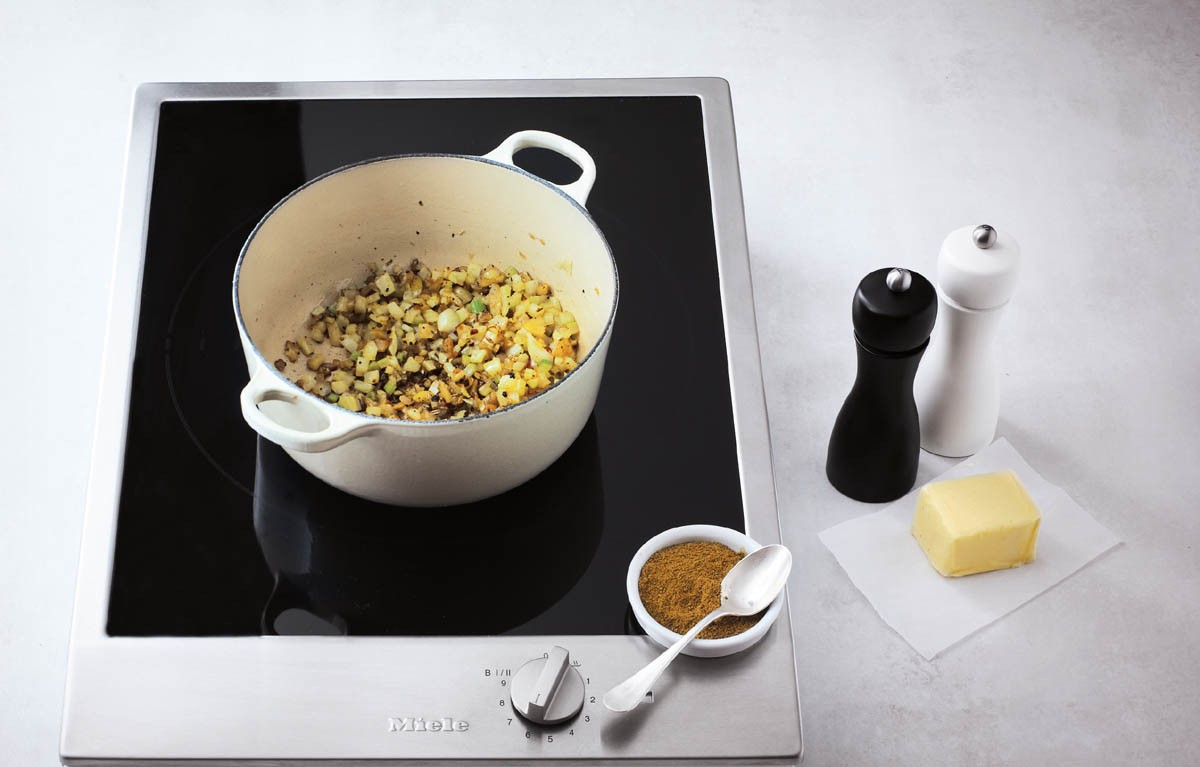 If porcini mushrooms are unavailable, you can use chanterelle or Portobello mushrooms.
Add the apple, pear, and porcini brunoise to the saucepan. Cook the matignon for about 10 minutes over low heat until fairly dry. Adjust the seasoning and stir in the fennel seeds. Transfer the matignon to a baking sheet and cool to room temperature.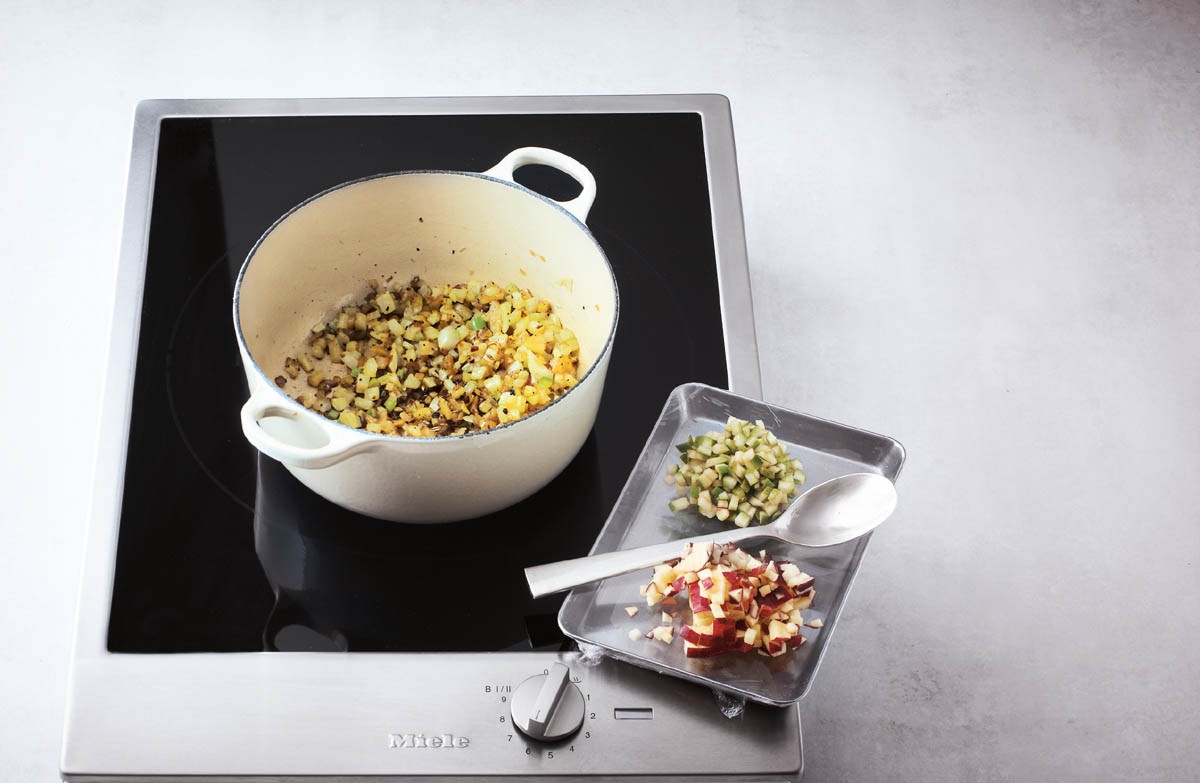 Preheat the oven to 325°F (160°C). Spoon the matignon into the bottom of the cookpot, in an even layer. Then, cover with half-discs of vegetables, overlapping in alternating rows and leaving two-thirds of their surface exposed. Sprinkle with 4 teaspoons (2 cl) of olive oil, sea salt crystals, and freshly ground black pepper.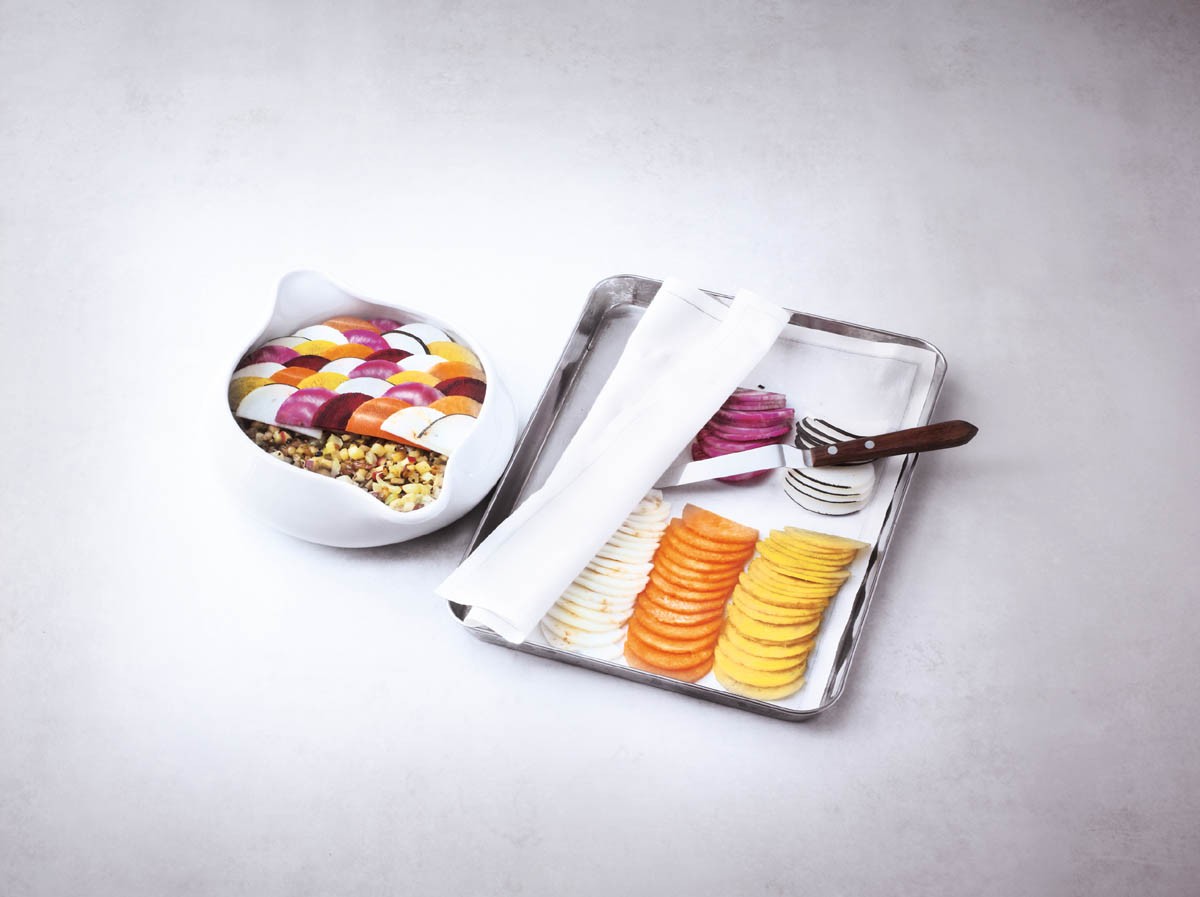 The fruit and vegetables used for the matignon are finely diced for even cooking.
Pour 3 ⅓ tbsp (5 cl) of fond blanc into the cookpot, cover, and place in the oven. Remove the lid after 15 minutes and finish cooking, uncovered for another 10 minutes. Remove the cookpot from the oven and let sit at room temperature for 10 minutes before serving.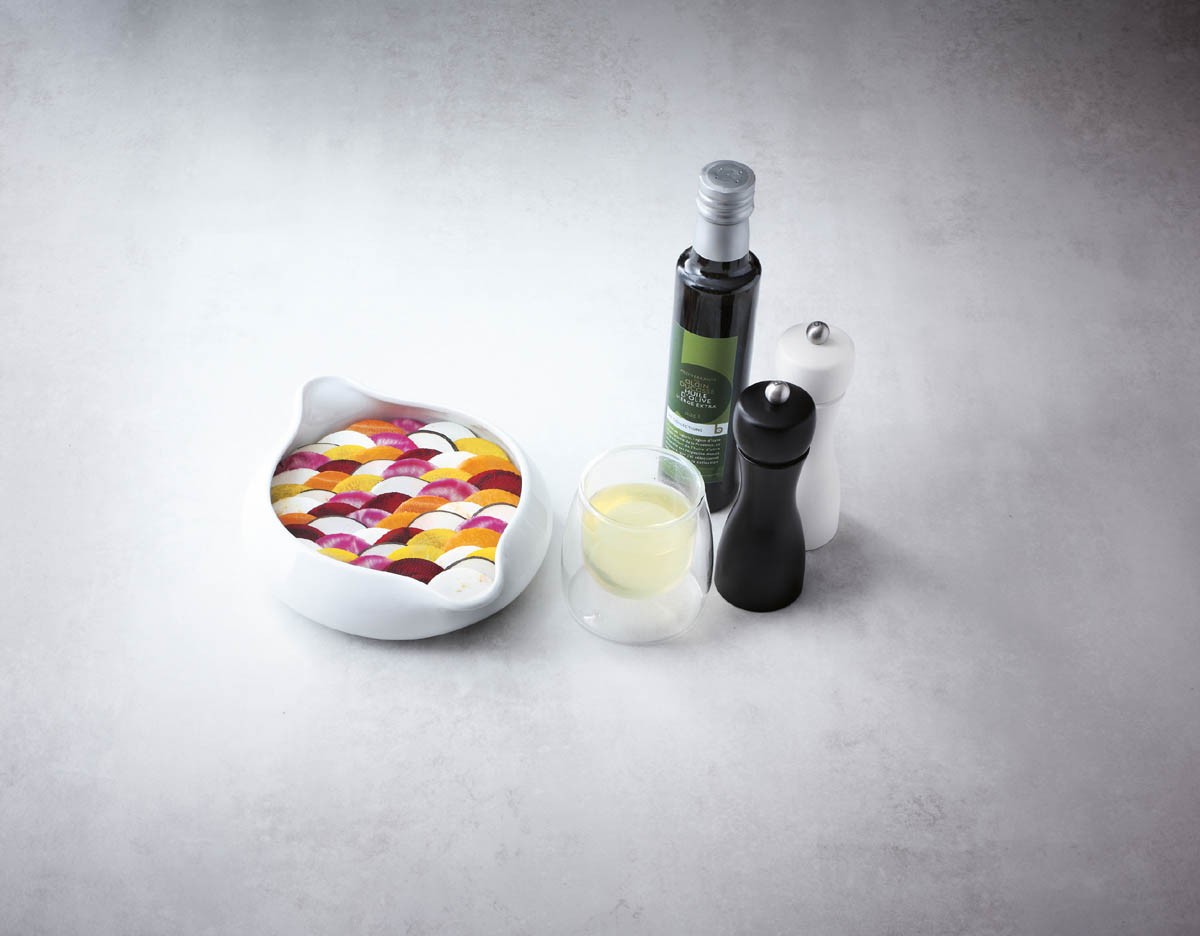 Grate the porcini caps and sprinkle over the cookpot. Whisk the remaining fond blanc with 2 tablespoons (3 cl) of olive oil and the butter; serve separately.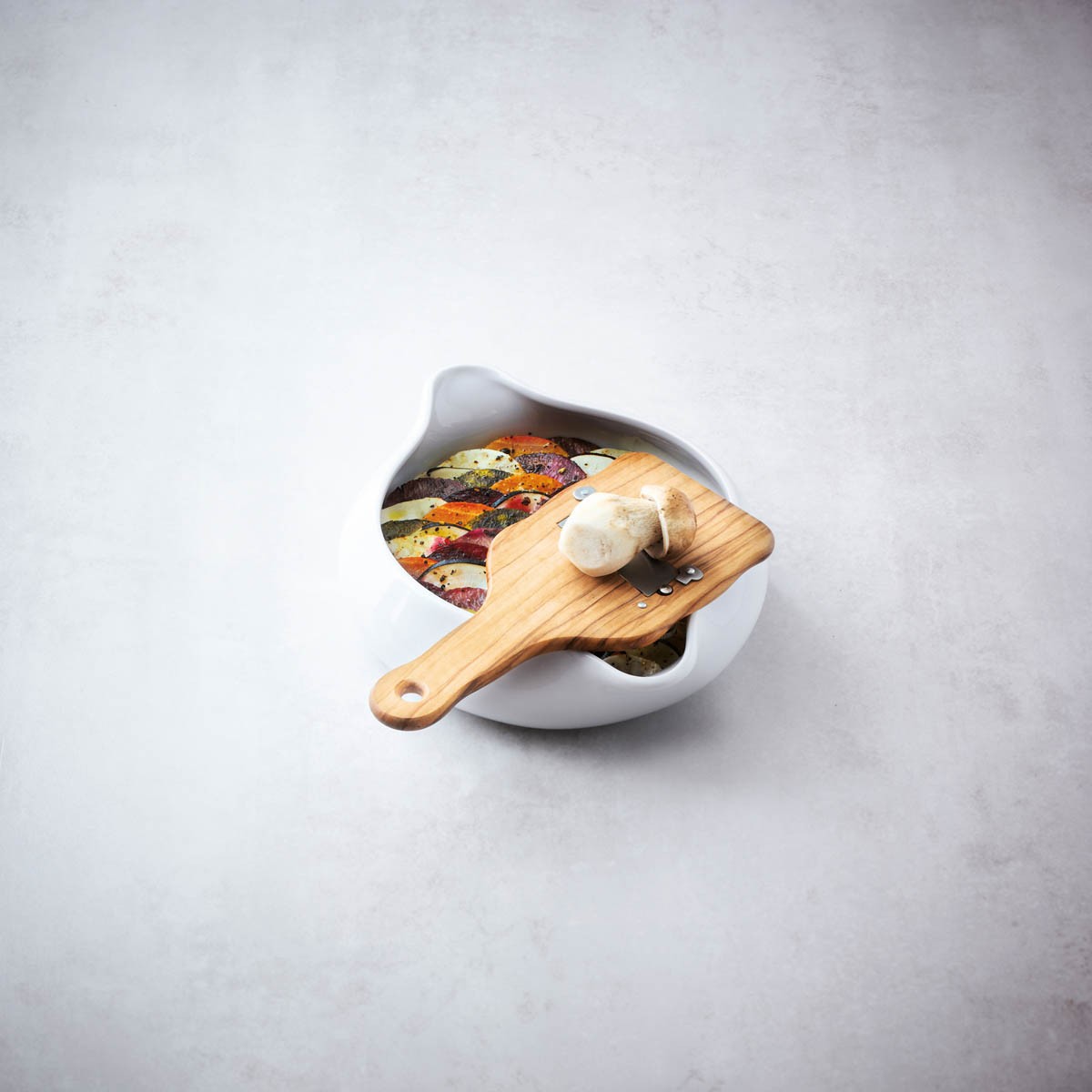 The cookpot can be made in advance and served the following day; simply warm it briefly in the oven. The cookpot provides a full meal for one person or a vegetable accompaniment for two.