Prepare and cook the red mullets
Dress* the red mullets. Cut off each head with a knife. Make an incision in the belly of the fish, from tail to top. Lift the fillets: Slide the knife between both sides of the rib cage and each fillet, making sure not to detach them.
Using scissors, cut the backbone at the base of the tail and remove it with the rib cage. Scatter a few marjoram leaves over the fillets, reserving several for later user, and season with salt and pepper.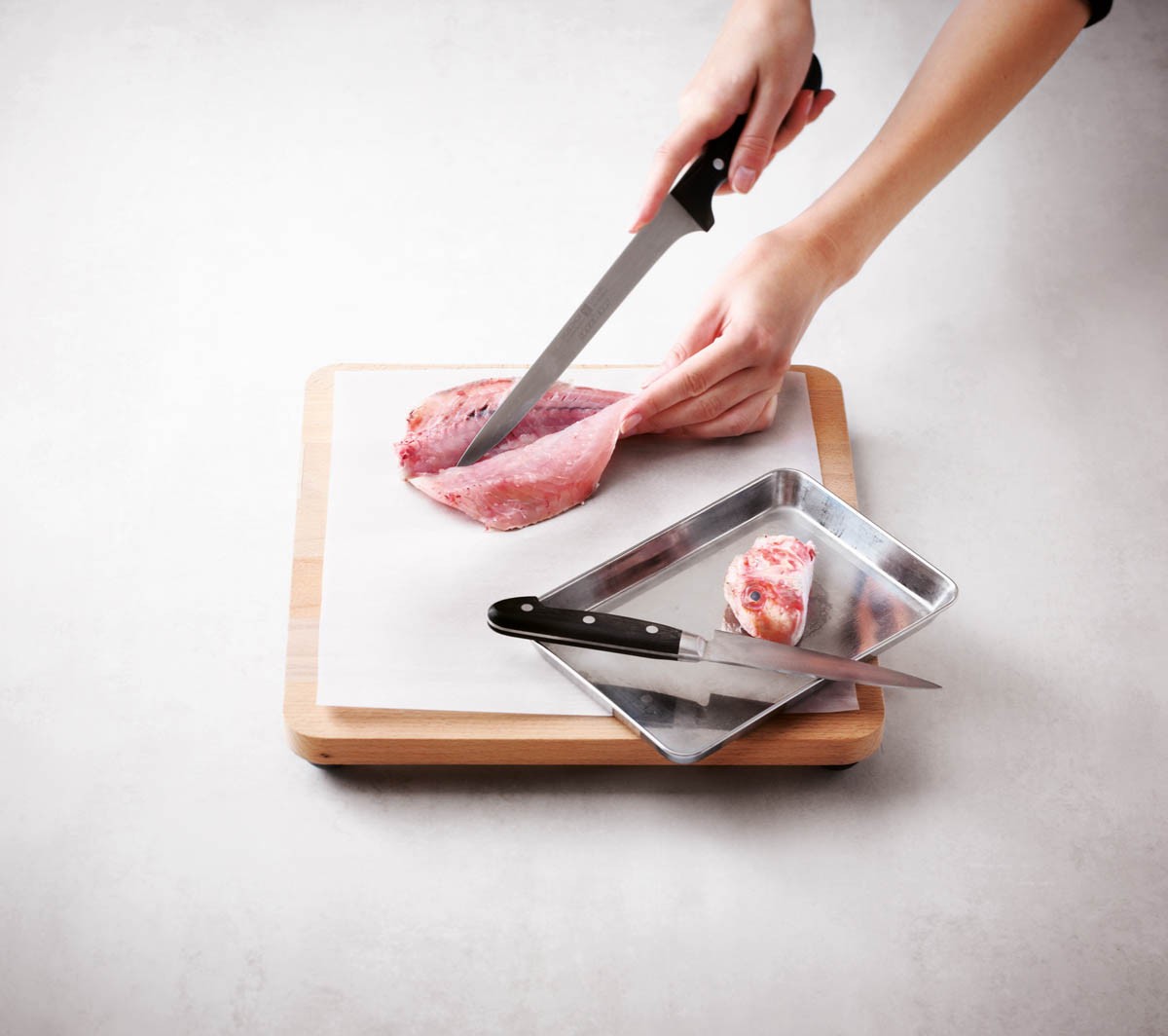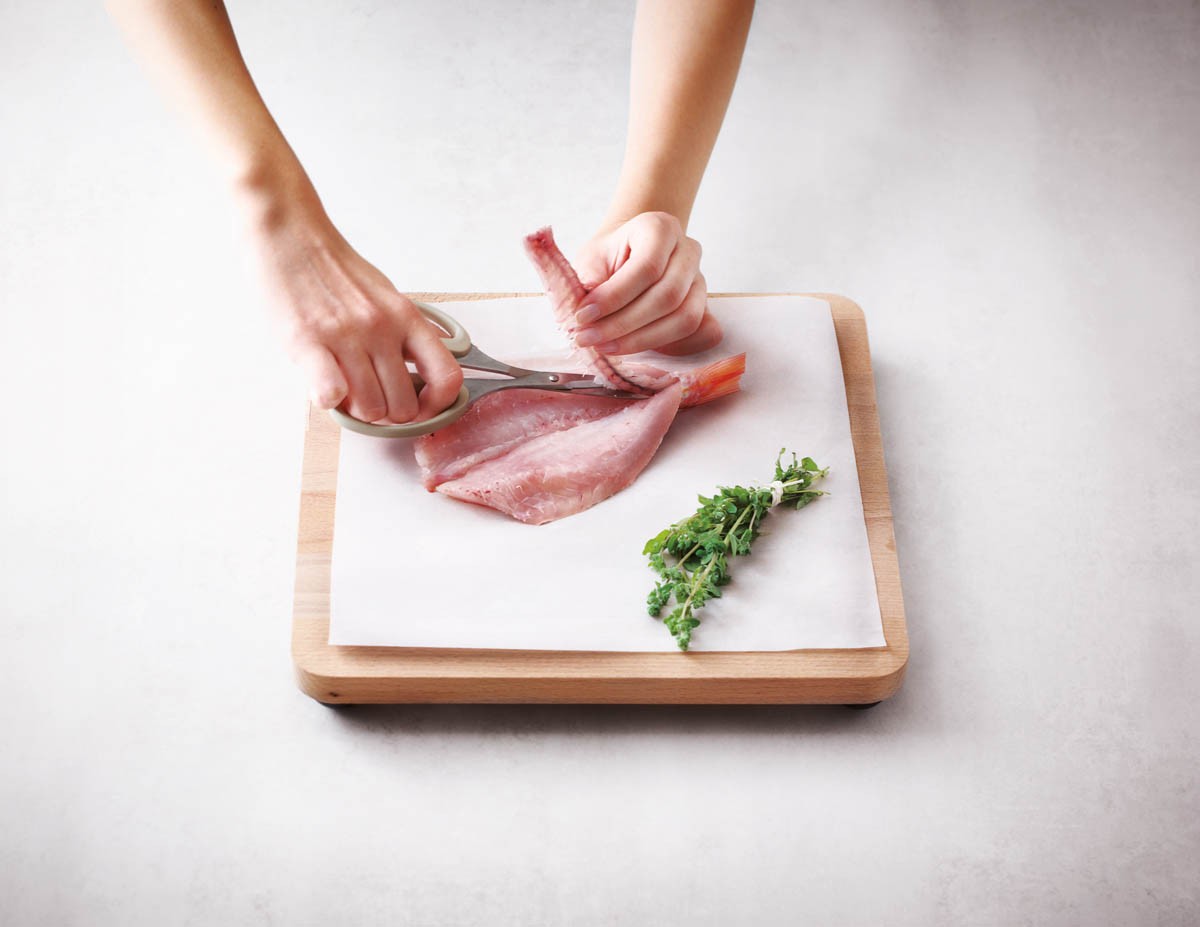 Heat a little olive oil in a pan. Brown each mullet on one side for 2 to 3 minutes, then carefully turn it. Add a little butter and a sprig of marjoram to the pan. Baste regularly during cooking. When cooked, place the fish on a rack.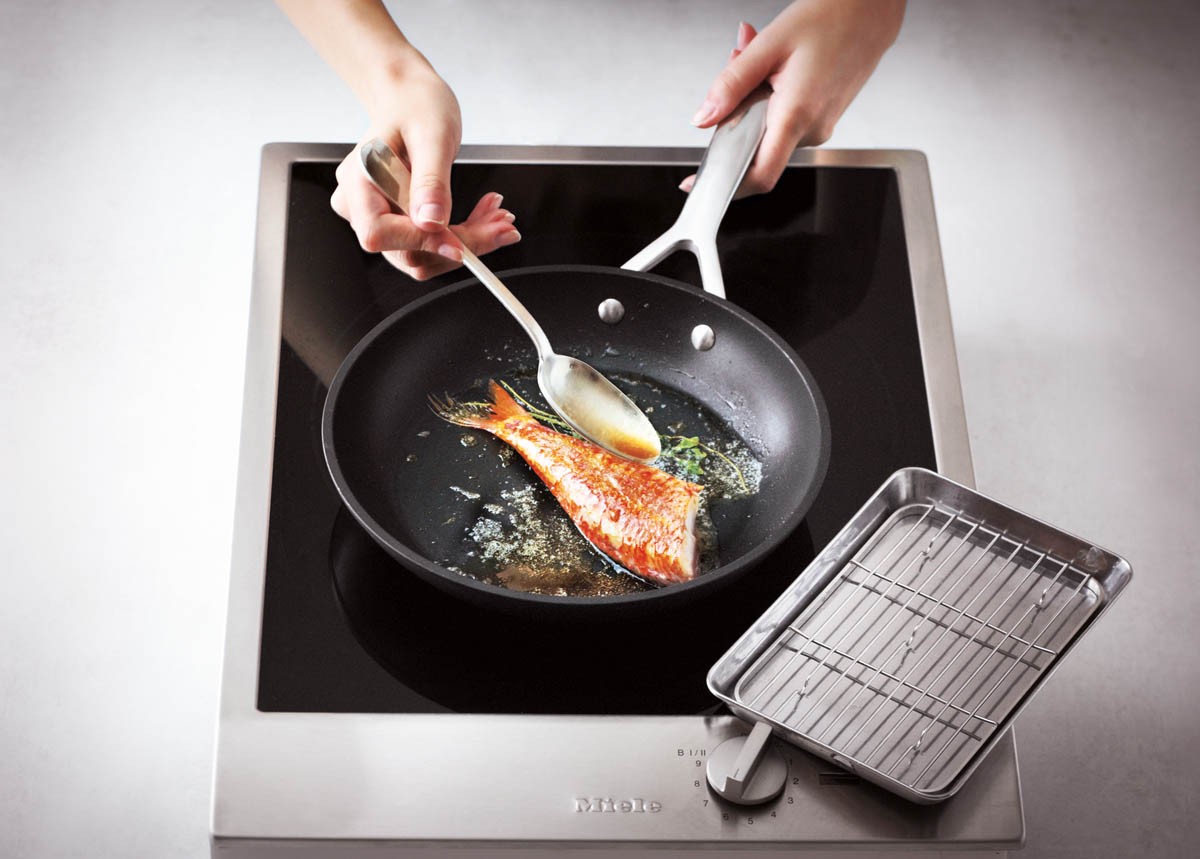 You can make this recipe using red mullets filleted by your fishmonger.
Prepare the zucchini
Trim the zucchini blossoms at the base and cut in half lengthwise. Cover with a damp cloth and set aside*. Using a vegetable peeler, slice the zucchini into fine ribbons.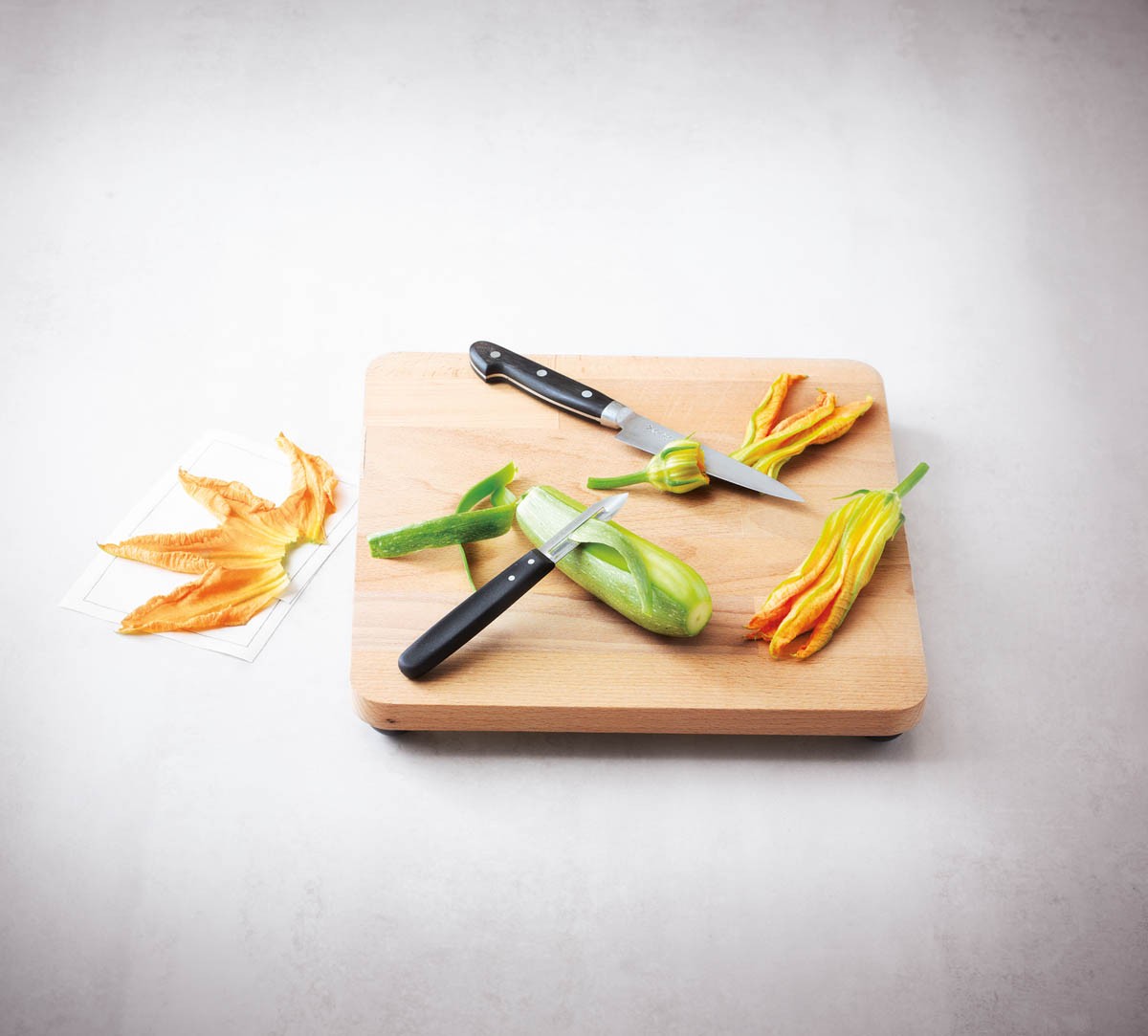 Prepare the potatoes
Wash the potatoes. Heat a little olive oil in a pan.
Slice the potatoes ¼-inch (1-cm) thick. Use the tip of a knife to round their angles. Sauté* the potatoes; when golden, season with salt. Turn the potatoes; add the butter and a sage leaf. Lower the heat, then add the fond blanc to come to the halfway mark on the potatoes. Cover, and when cooked, glaze*.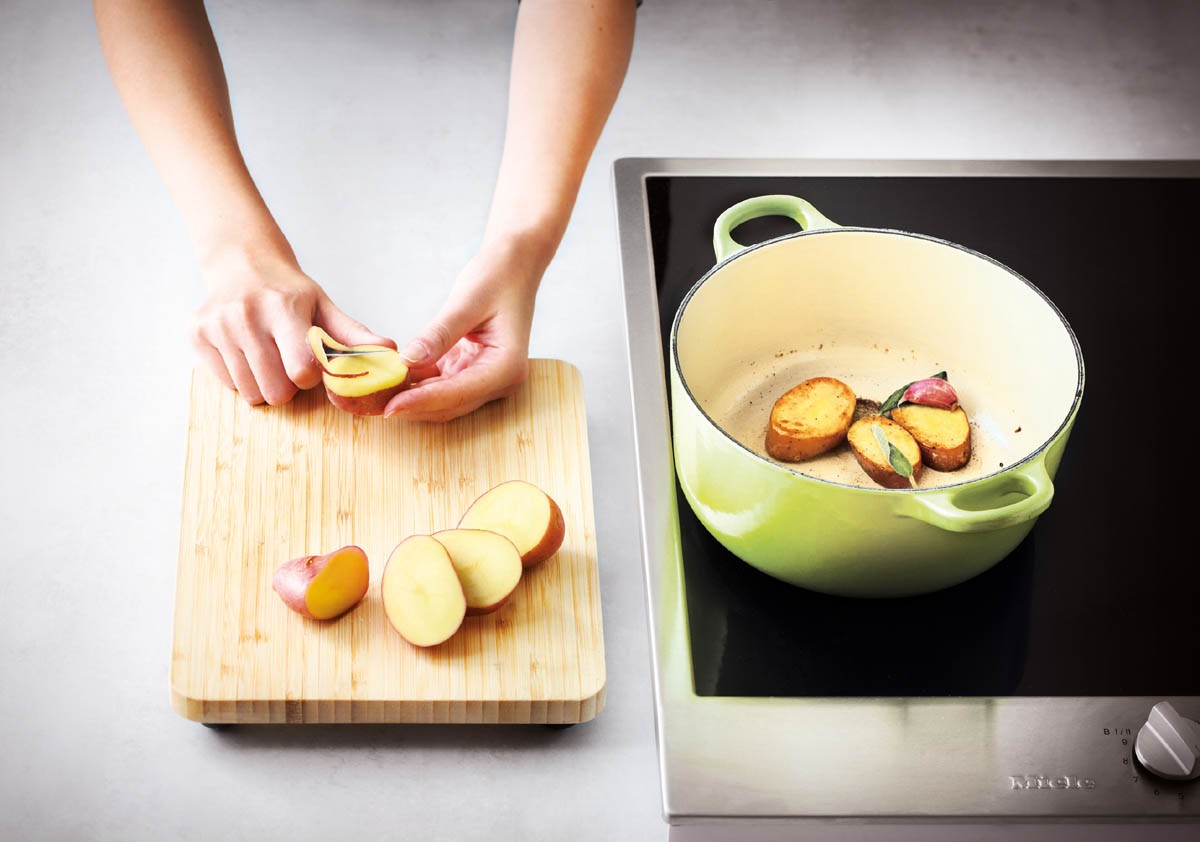 Flavor the olive oil with a sage leaf. Sauté the zucchini ribbons in the olive oil, add 2 tablespoons of fond blanc, cover, and when cooked, glaze*.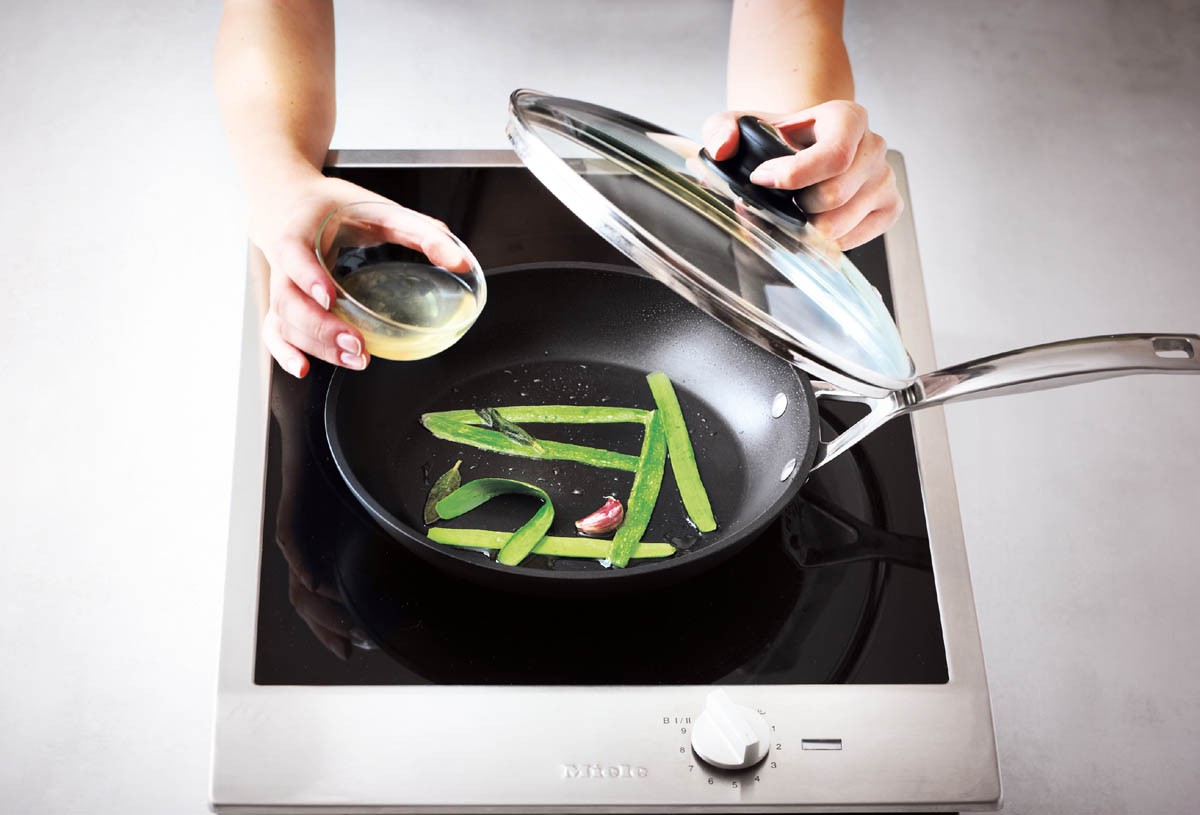 Prepare the tempura* batter
Combine the flour and the chilled water. Mix to a smooth batter. Put the bowl into a container of ice cubes.
Brush the inside of each blossom with tempura batter, then deep fry* in the grapeseed oil at 285°F (140°C) until crisp and golden. Drain on paper towels and season with salt and pepper.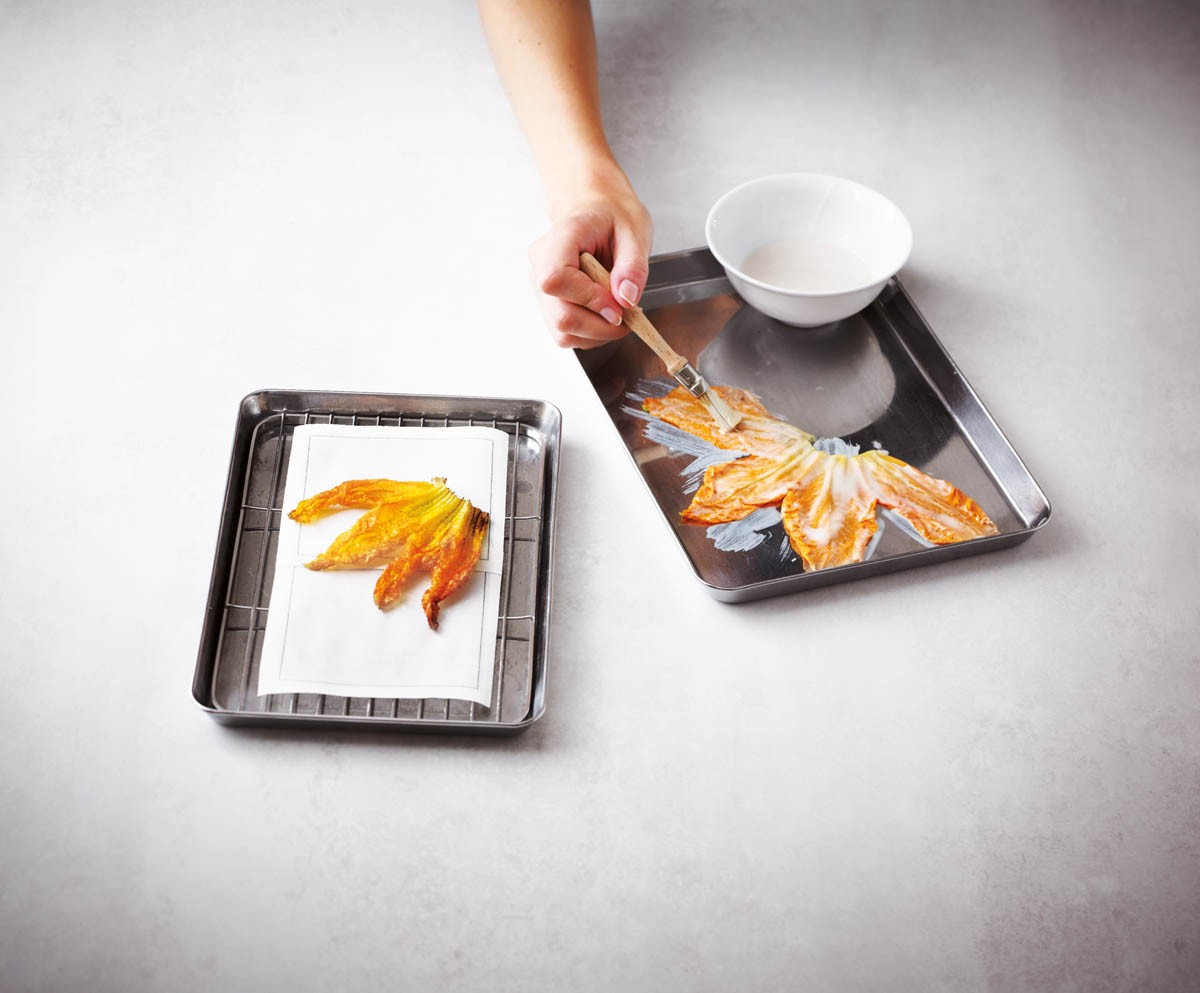 To fry zucchini blossoms in a microwave oven, set out a sheet of plastic wrap, lay the blossoms on it, brush with olive oil, and cover with a sheet of plastic wrap. Cook for 1 to 2 minutes on maximum power, then dry.
Prepare the tapenade using a mortar and pestle
Soak the anchovies for 5 minutes in cold water to remove the salt. Put the anchovies and garlic into a mortar. Add the olives gradually, pounding with the pestle, to obtain a paste. Add the olive oil little by little, pounding constantly until thick. Add a dash of vinegar, a twist of freshly ground black pepper, and the reserved marjoram leaves.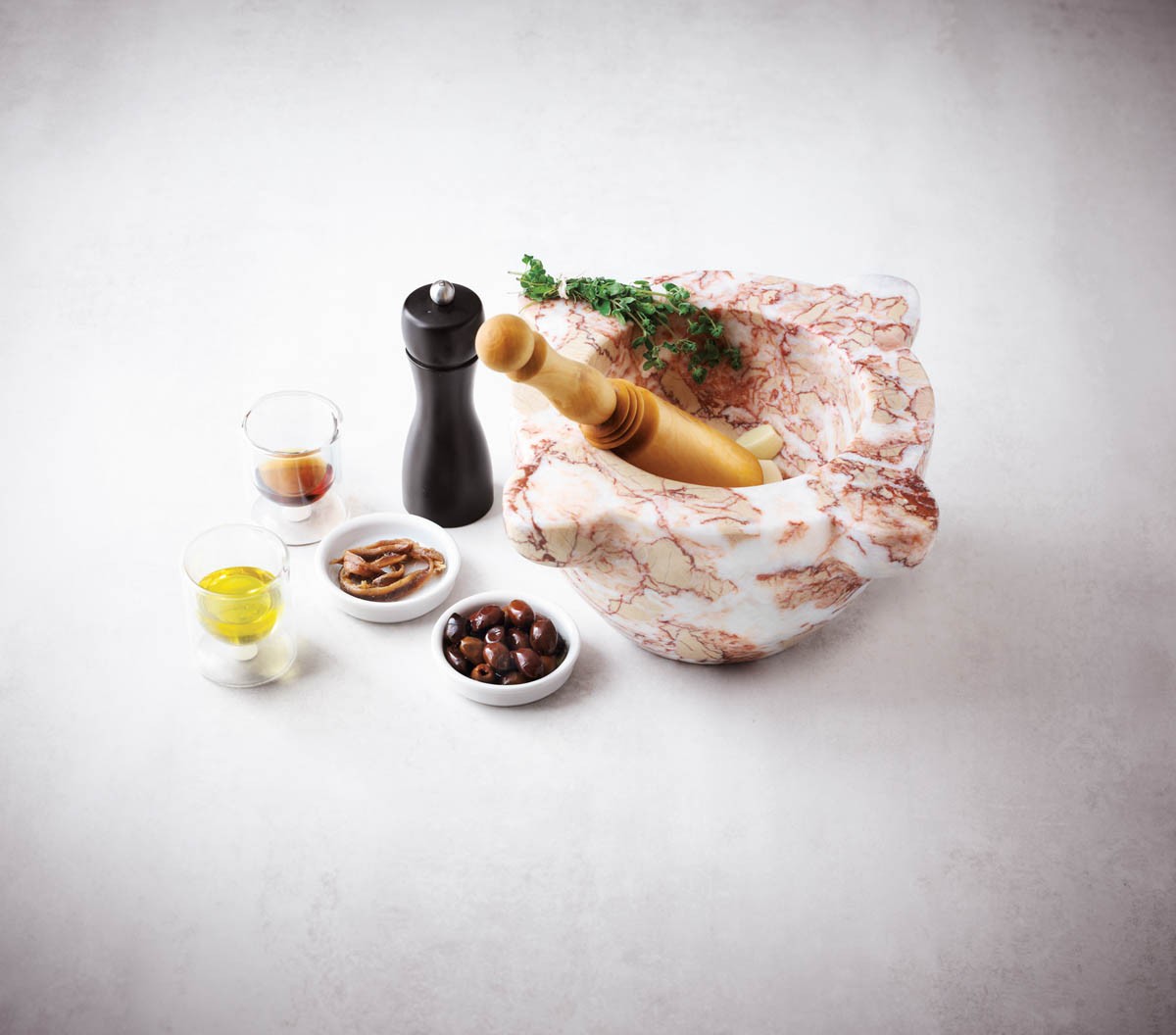 Finish and presentation
Intertwine the zucchini ribbons and potato slices on each plate. Top with a red mullet, a little tapenade, and the zucchini blossom tempura to create volume. Serve the remaining tapenade separately.