Prepare and cook the langoustines
Separate the langoustine heads from the tails.
Shell the tails, leaving the last two rings and the tail fan.
Even out the tail fans using scissors.
Insert a wooden skewer through the length of the each tail.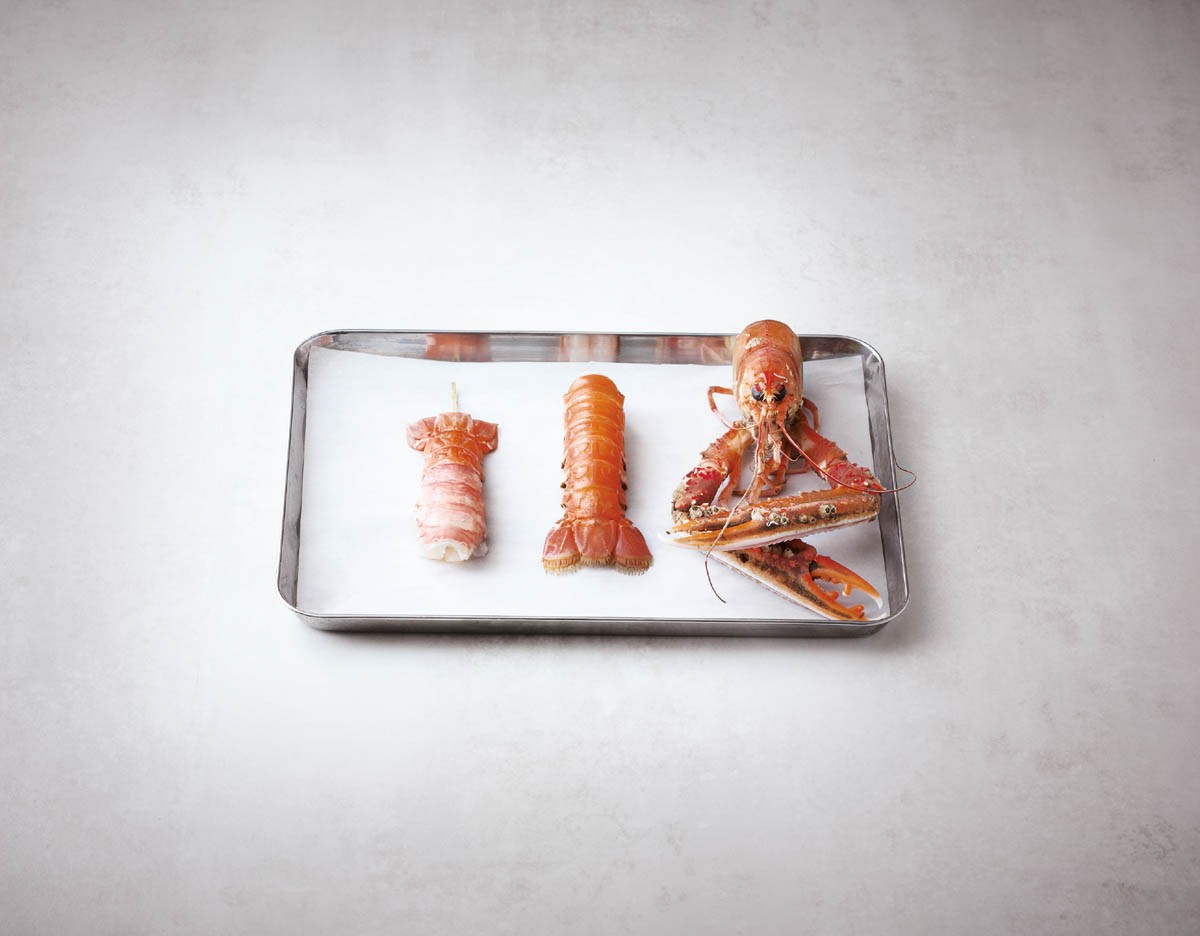 Heat the olive oil in a sauté pan*, and sear* only the back of the langoustine tails for 4 to 5 minutes.
Add a little butter at the end of cooking; baste the tails evenly.
Place the tails on a rack, underside up.
Cool at room temperature.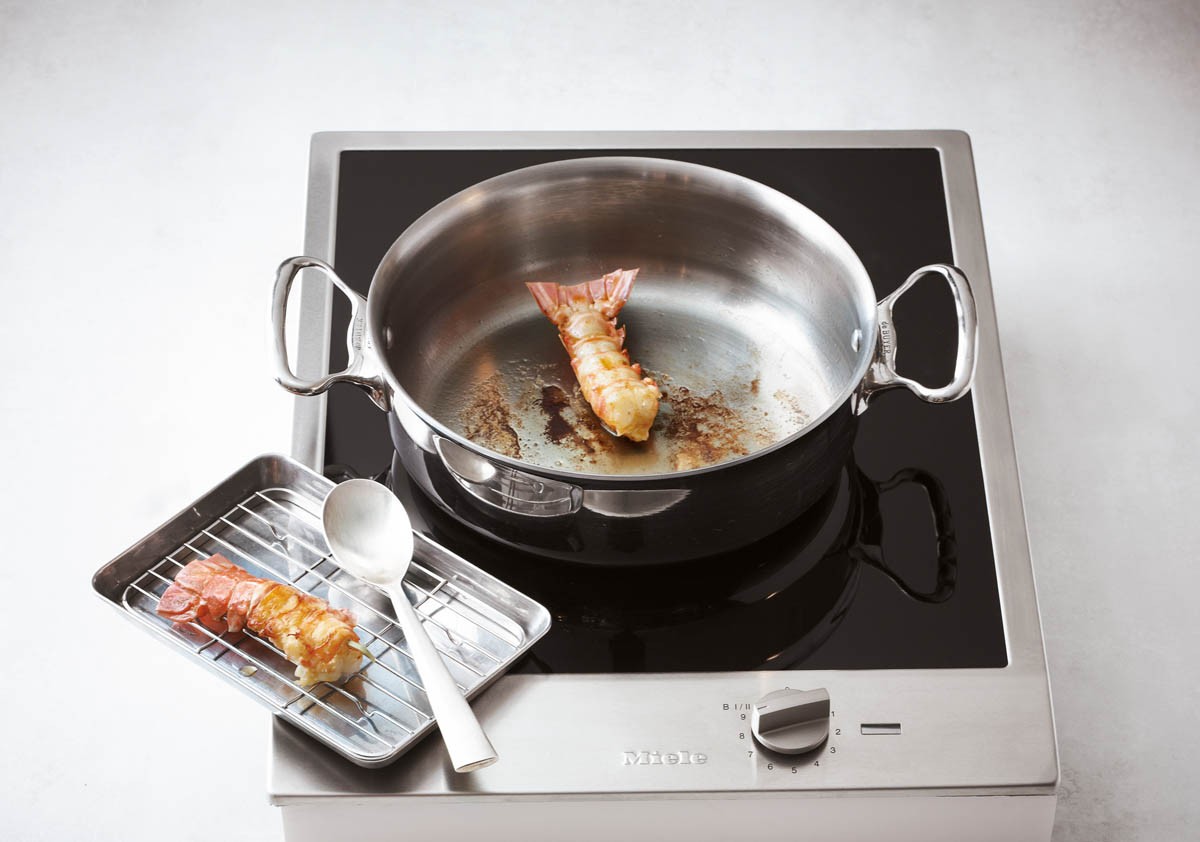 The langoustine heads and claws could be used to make a soup or bouillon.
Prepare the vegetables
Remove the stems, peel, and quarter the tomatoes. Seed* using the tip of a paring knife and dice evenly. Drain and set aside*. Pod the baby fava beans.
Snap off the green bean stalks; leave the tips. Cook in boiling salted water; refresh in a bowl of iced water, drain, and set aside.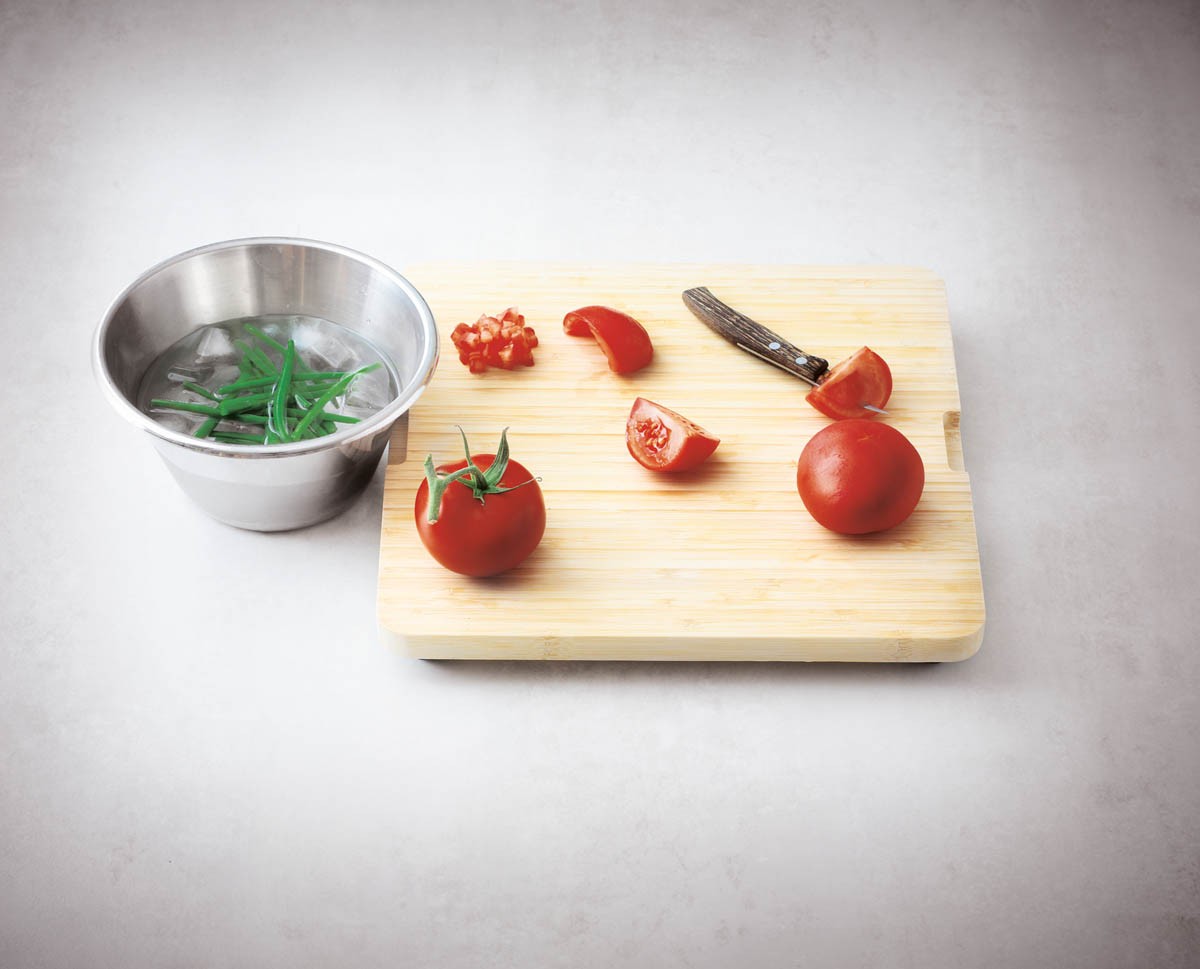 Trim the asparagus spears.
Finely slice the asparagus, on the diagonal, leaving the tips whole.
Scrape the chanterelles. Wash in 4 to 5 changes of lukewarm water; set aside on a dry cloth.
Trim the artichokes, leaving 1-inch (2.5-cm) of stem, and cut in quarters. Set aside in a bowl of cold water containing a scant teaspoon of ascorbic acid to avoid oxidation.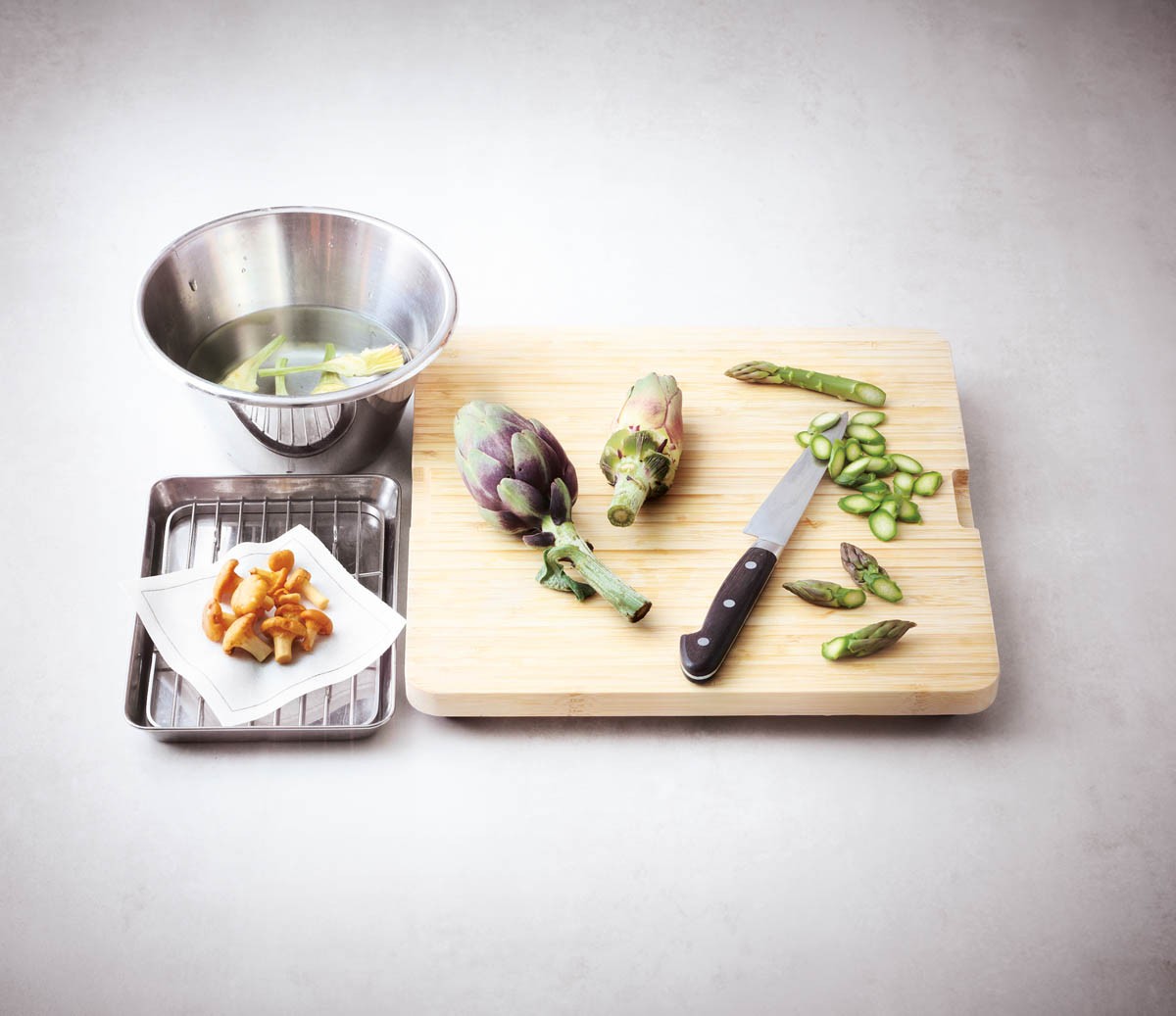 Prepare the vinaigrette
Put all the ingredients in a bowl, whisk to combine, adjust the seasonings, and marinate for at least 10 minutes.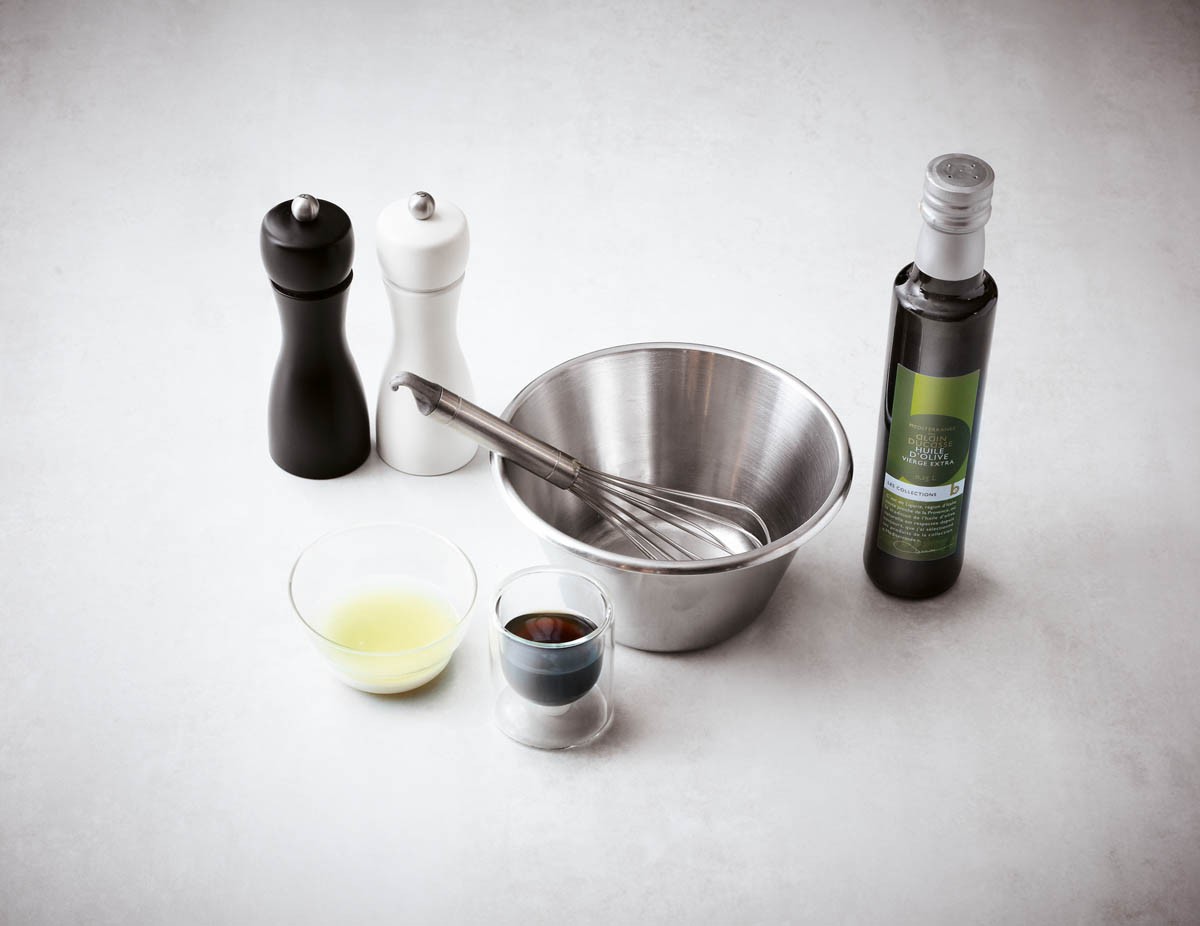 Prepare and cook the lemon zest confit
Using a vegetable peeler, zest the lemons and remove and discard the pith. Julienne* the ribbons of zest. Juice the lemons. Strain the juice into a saucepan and add the sugar cube.
Blanch* the zests ribbons, drain, and add them to sweetened lemon juice. Cook until the mixture is dry, then set aside at room temperature.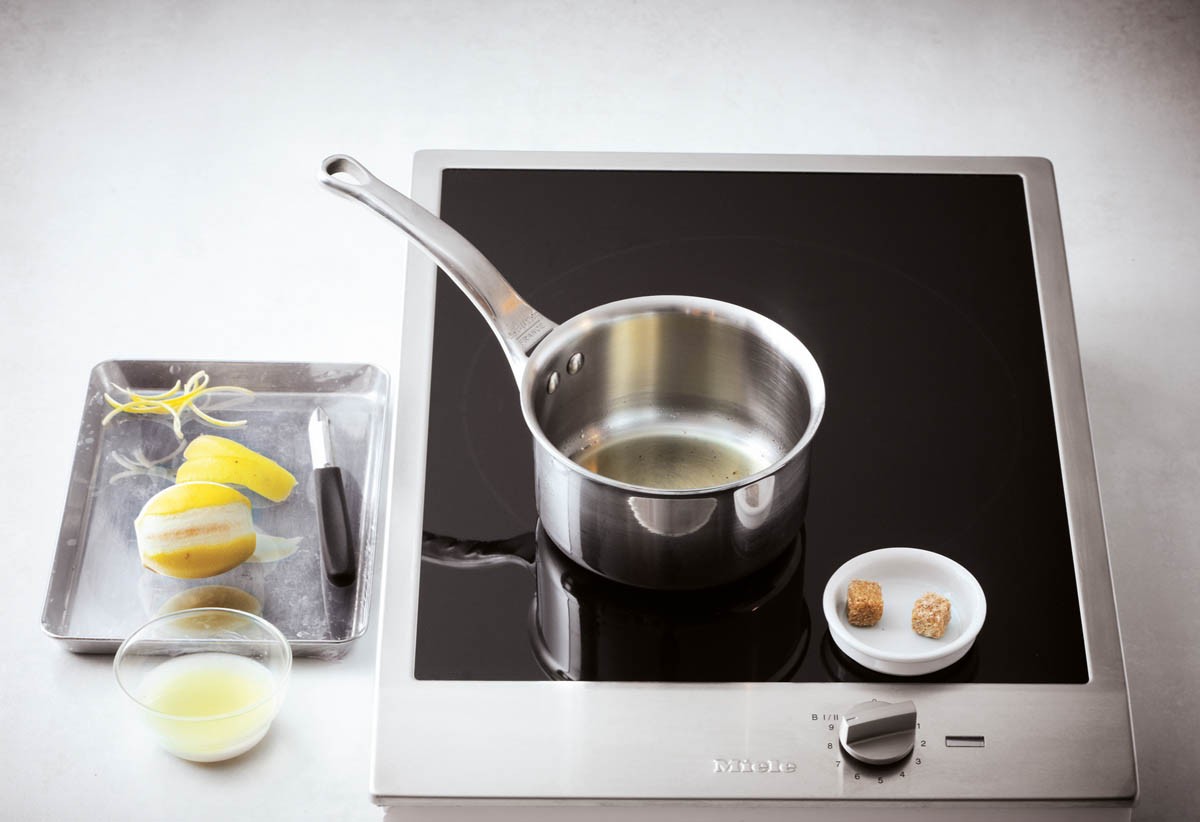 Use untreated organic or Menton lemons to obtain the zest. If unavailable, use treated lemons but scrub well and wash before using.
Put all the raw vegetables into a salad bowl and season with the vinaigrette. Adjust the seasoning if necessary.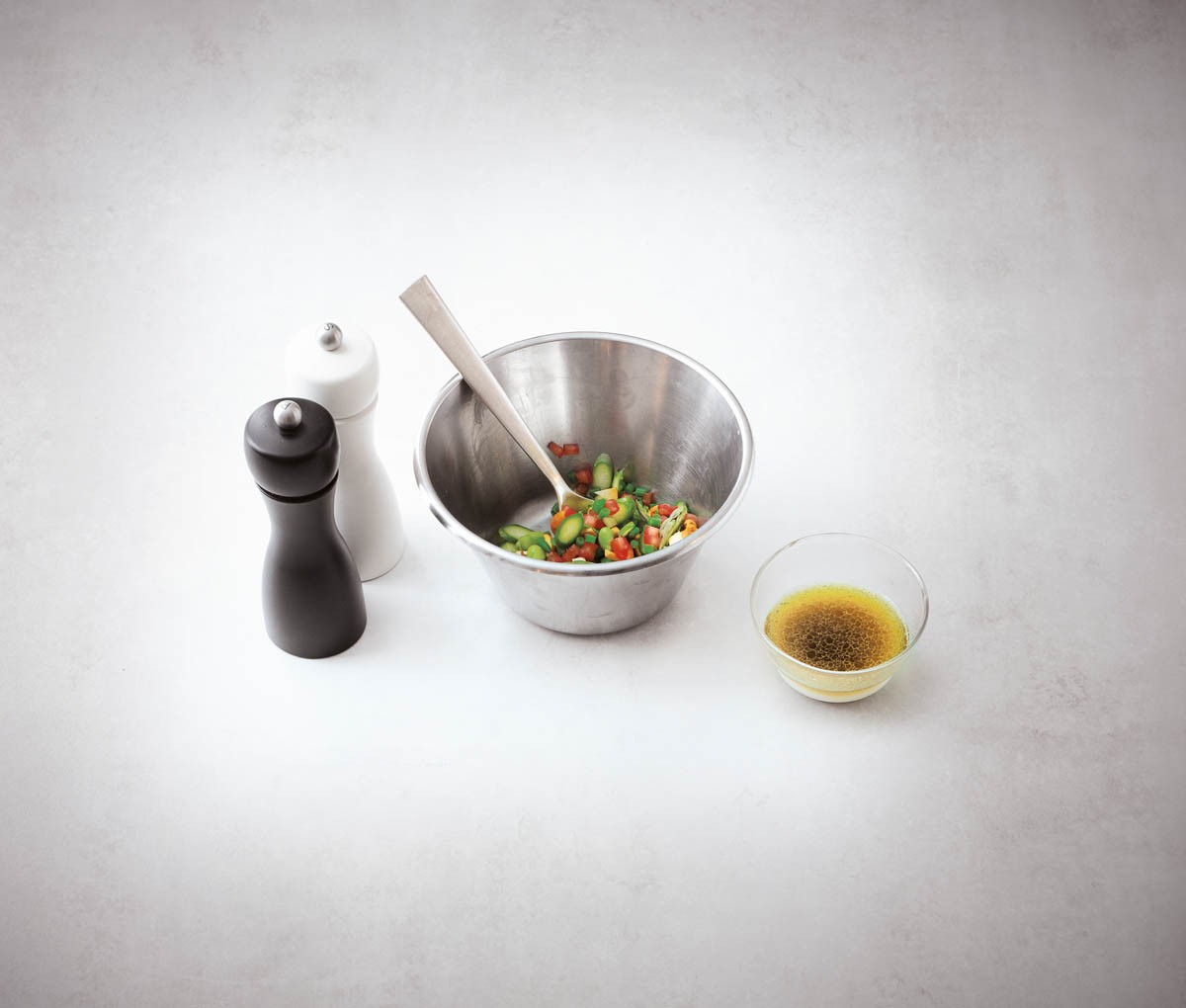 Preheat the oven to 350°F (180°C).
Finish cooking the langoustines on a rack in the oven for 3 to 4 minutes. Place a serving of vegetables on each plate and top with a langoustine tail. Decorate with sprigs of chervil and place julienned lemon confit on each tail.