Prepare the pigeons
Singe and remove the feet and head; draw. Set aside* the hearts and livers. Remove the thighs.
Cut out the backbone using small scissors; remove the rib cage.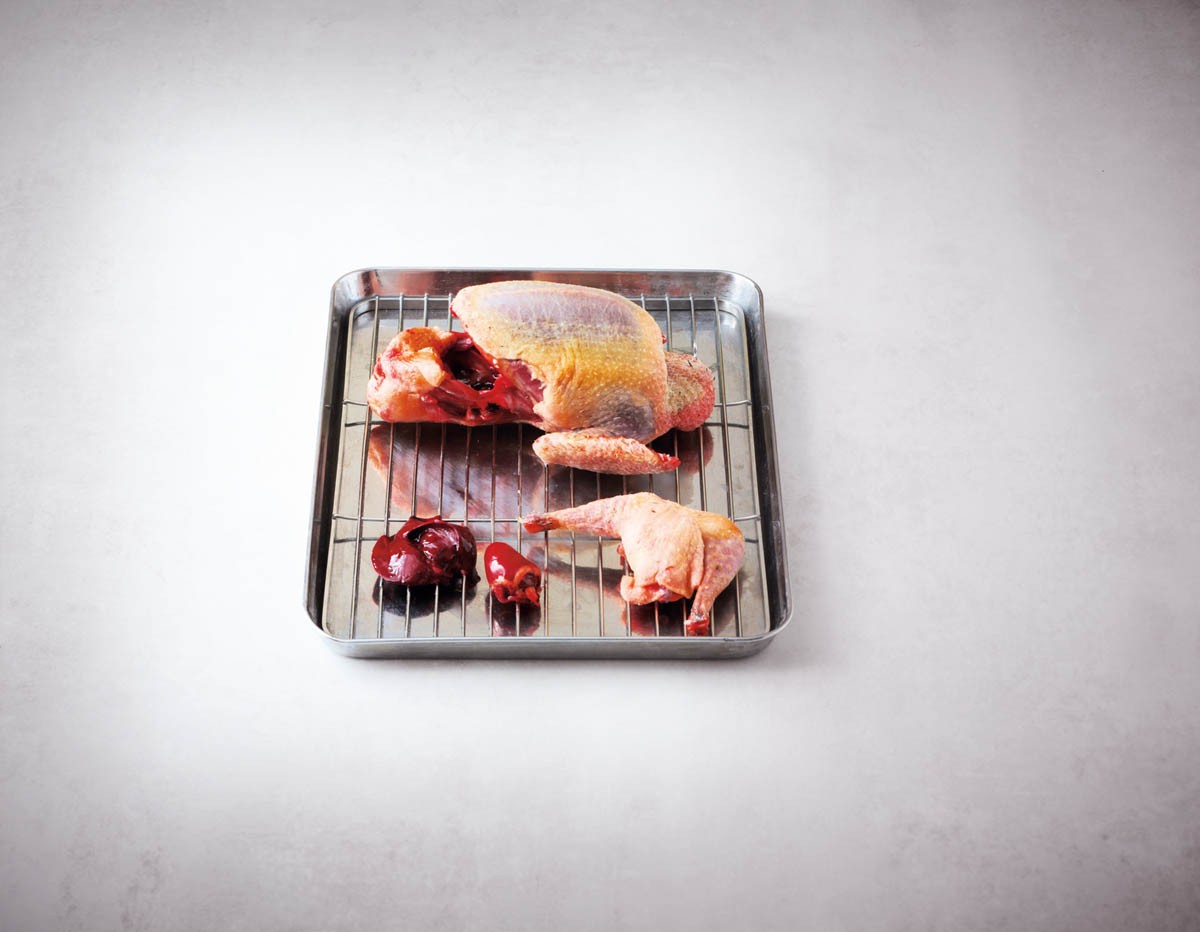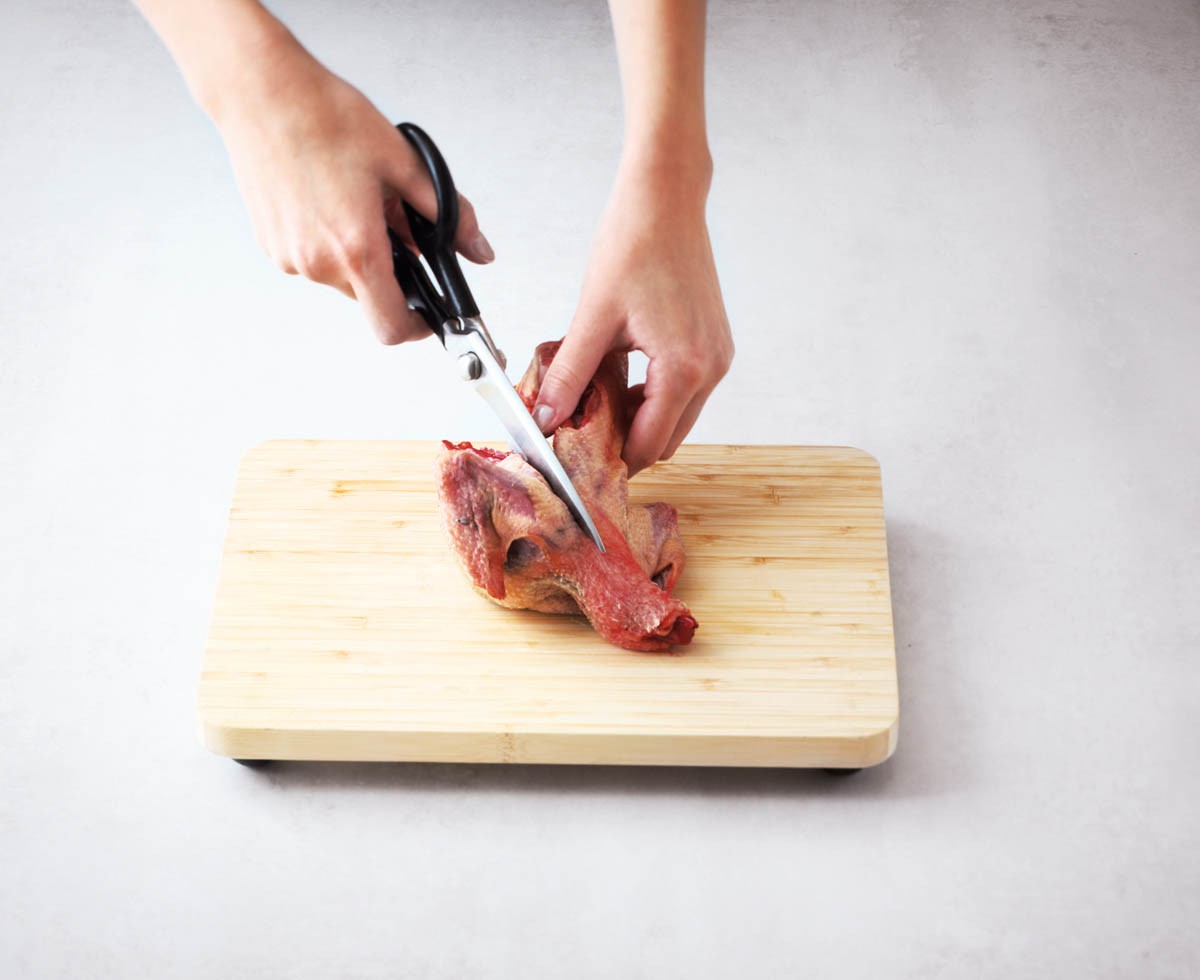 Lift the skin away from the breast and insert a slice of lardo and a sage leaf between the skin and the breast meat.
Pull the neck skin under towards the back.
Position the wings to hold the skin in place.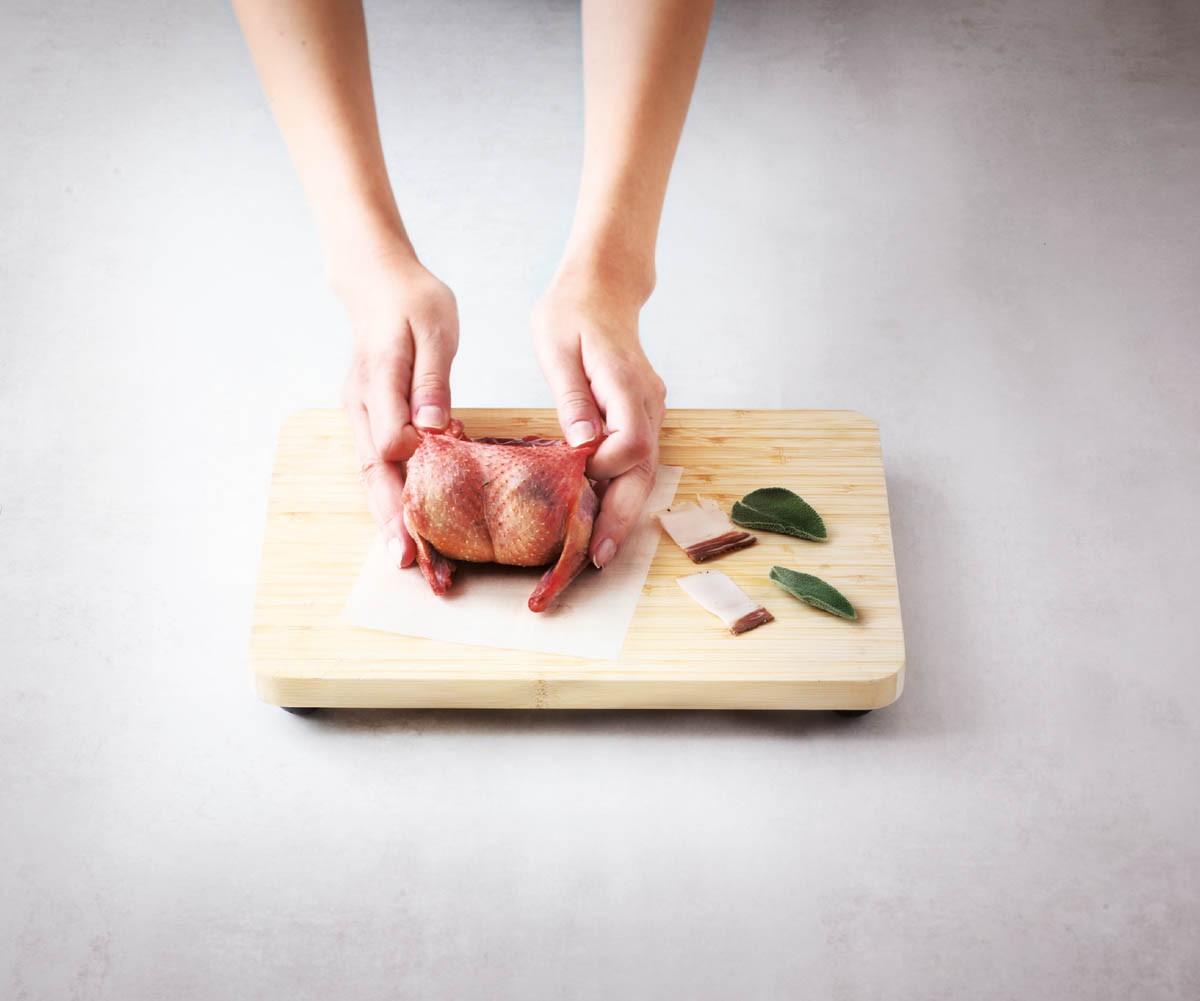 Use the pigeon carcasses and thighs to prepare the pigeon jus.
If necessary, you can always ask your butcher to dress, draw, and debone the birds for you.
Prepare the potatoes
Cook the potatoes in the olive oil with the garlic, thyme, coarse salt, and peppercorns.
Cut the potatoes into thick slices. Brush with oil and cook on a hot griddle. Give the sliced potatoes a 45 degree turn to create a crosshatch pattern.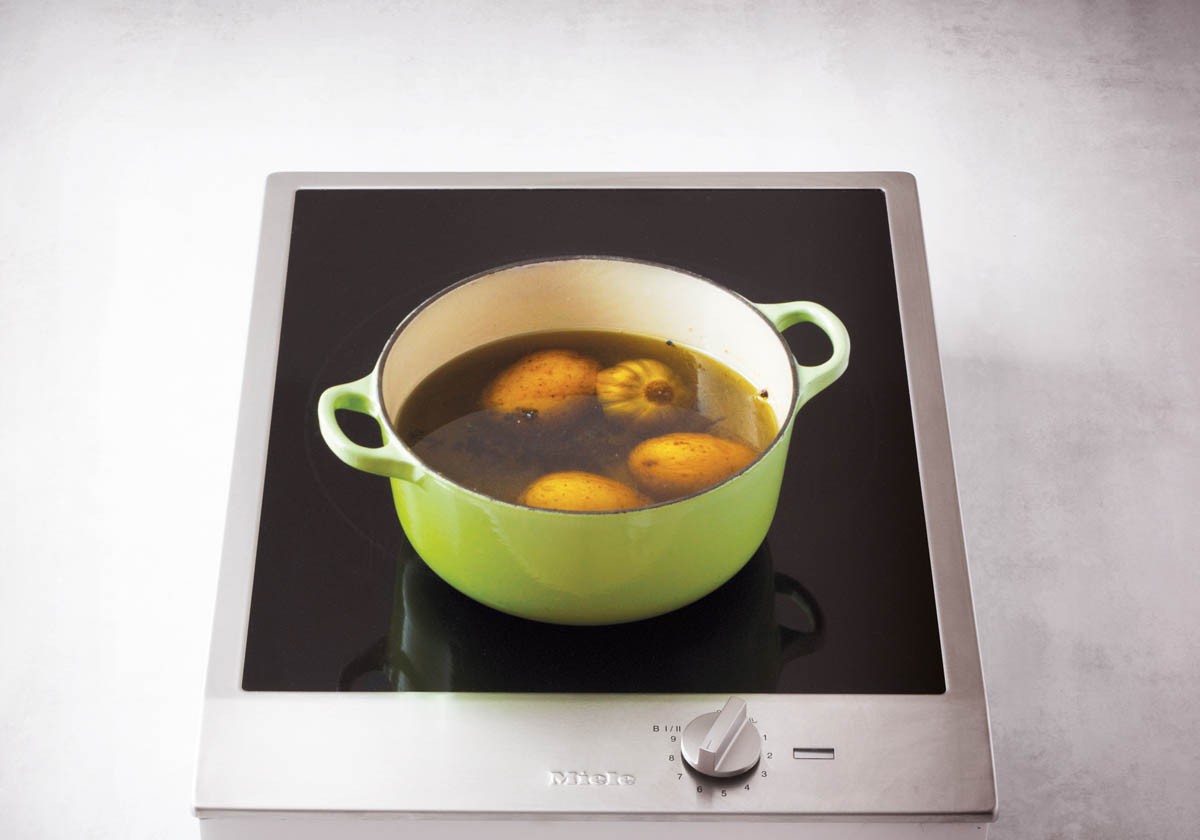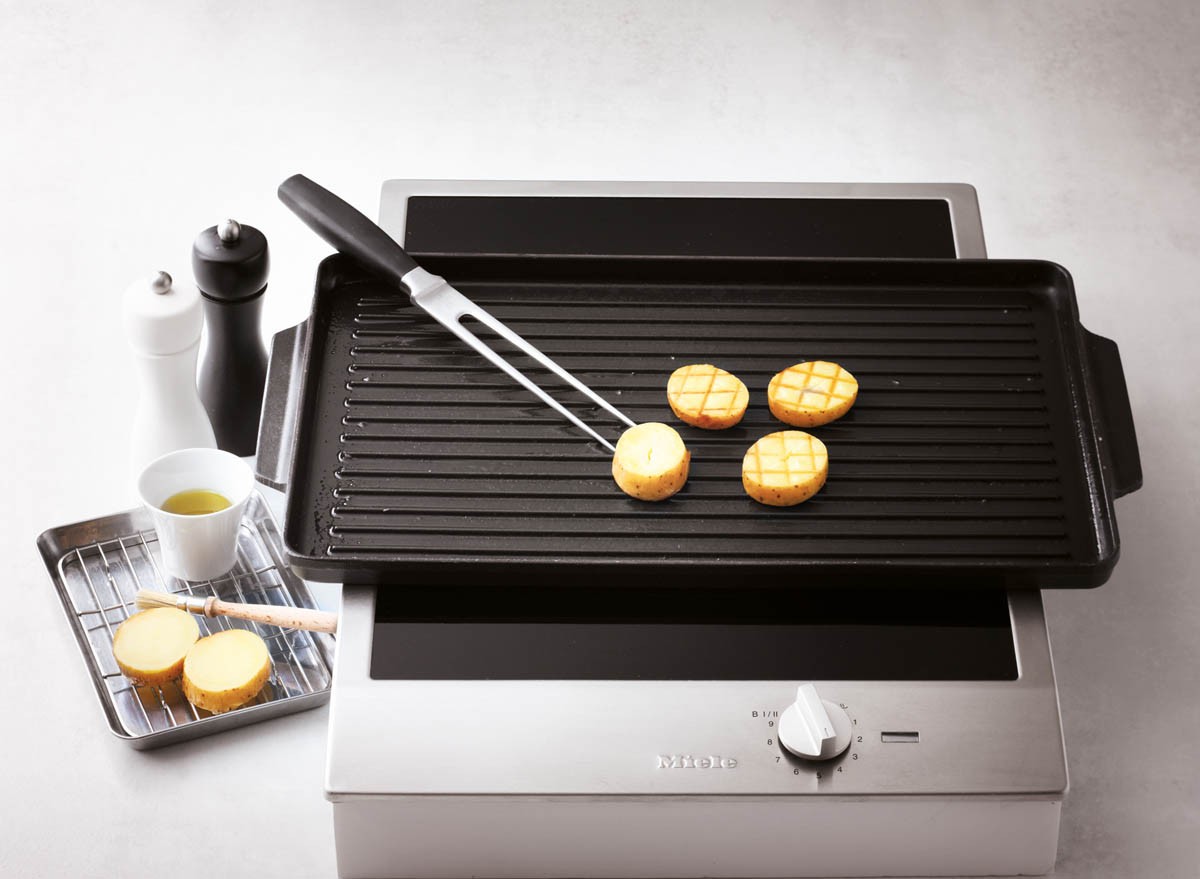 Brush the pigeon breasts with garlic flavored oil. Season with salt and white pepper. Heat the griddle and grill the breasts for 15 minutes; turn occasionally. Do not overcook; the meat should be pink. Set aside on a rack. Place the chilled foie gras medallions on the griddle for several seconds.
Be careful, they cook very quickly.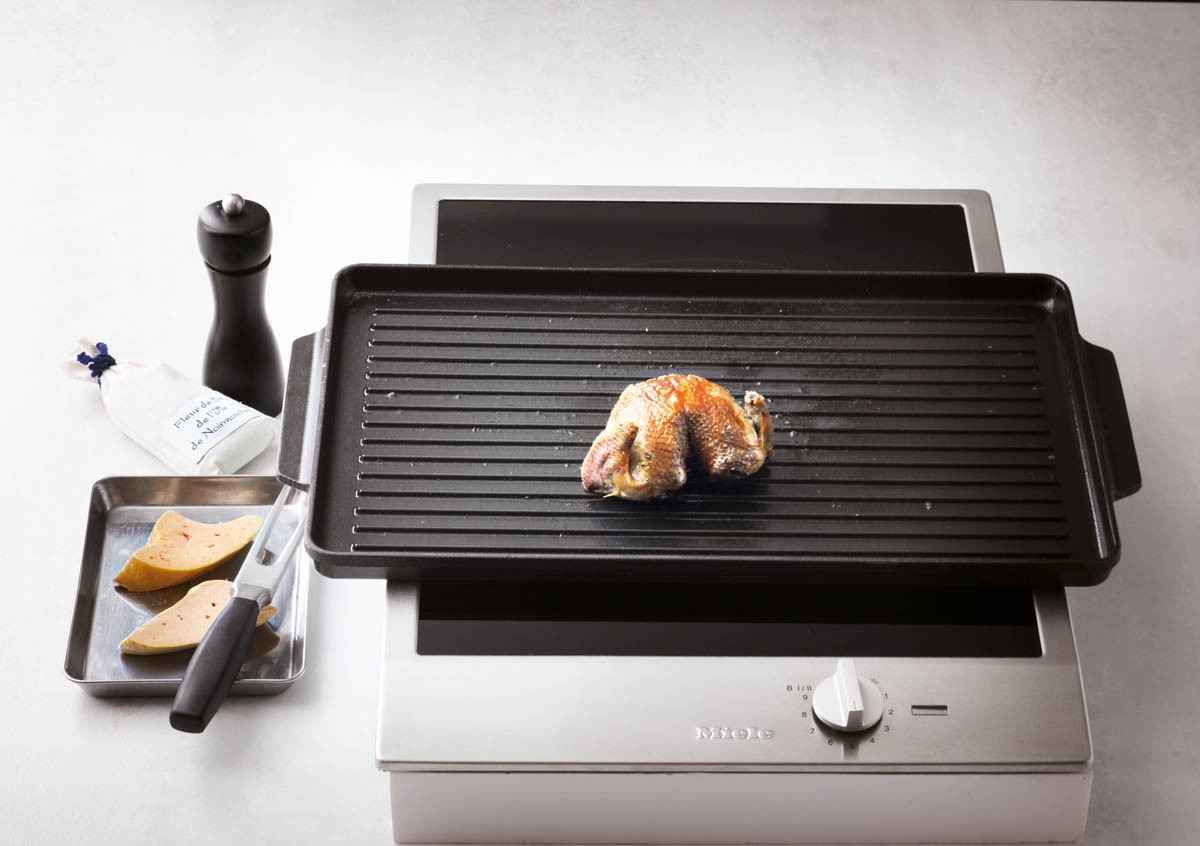 When cooking the pigeon breasts, hold them in place with half a raw potato.
Prepare the salmis sauce
Finely chop the hearts and livers. Chop the herbs. Heat the pigeon jus in a sauté pan*, and bind* with the chopped hearts and livers. Add the herbs, remove from the heat, and infuse* for 10 minutes; add the vinegar.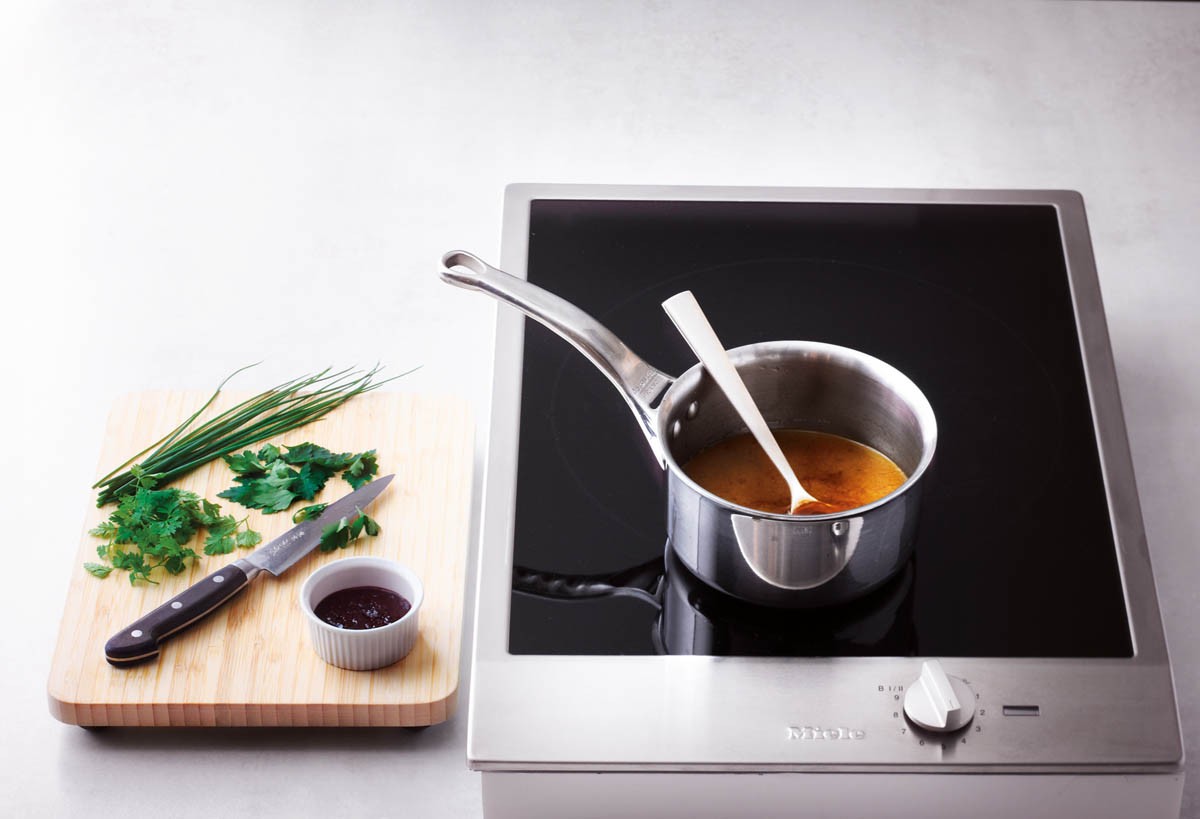 Prepare the thyme butter
Pour the fond blanc into a saucepan and Reduce* until the liquid is one-third of its original volume. Add the thyme and whisk in the butter.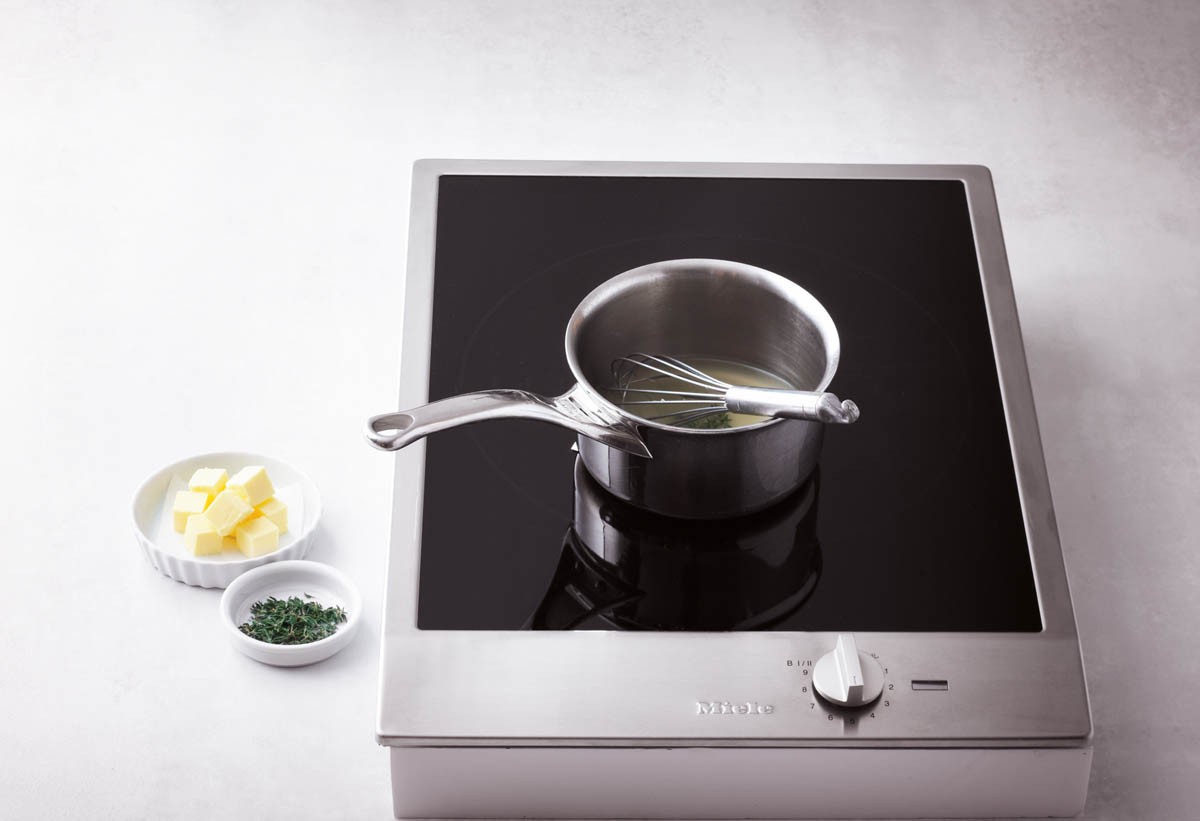 The heart and liver are an Hintegral part of a salmis sauce.
Debone the breasts using a deboning knife: Slide the blade down the length of the breastbone, as close to it as possible, to debone one side; repeat for the other side and the remaining breast.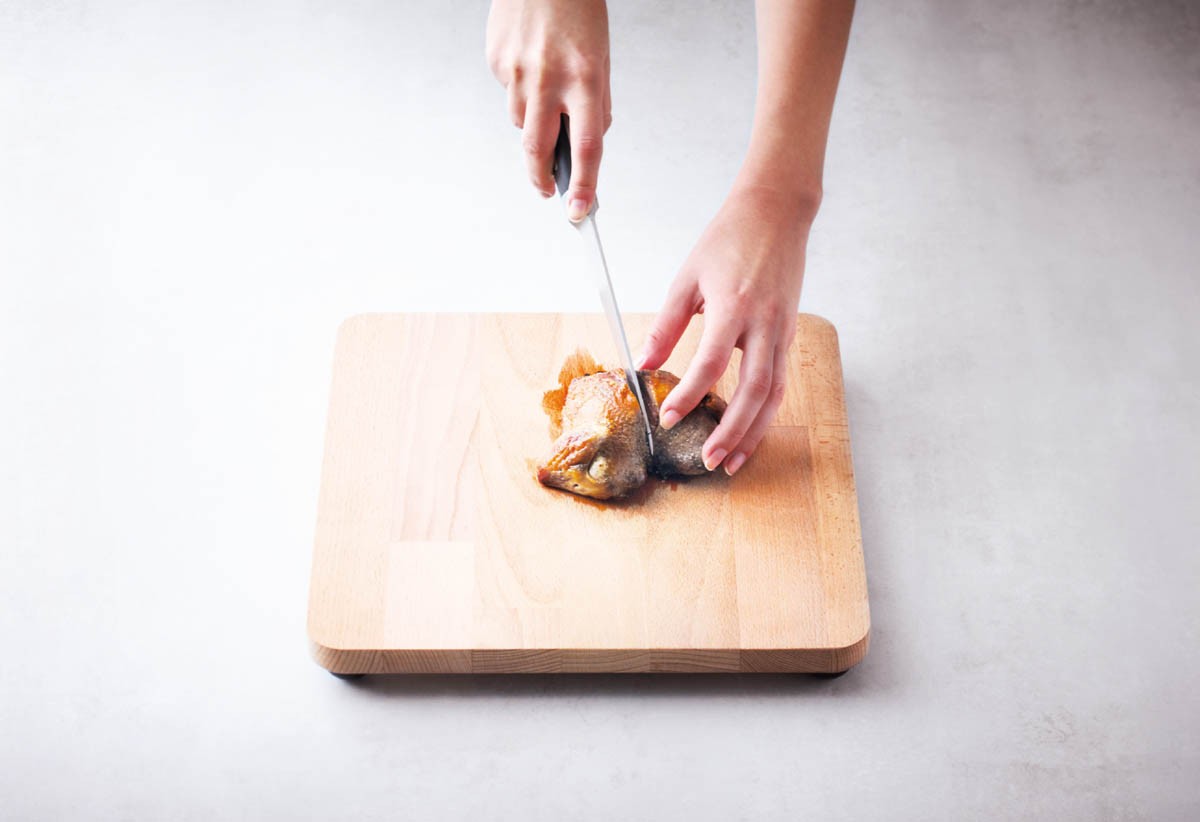 Brush the potatoes with thyme butter. Mound the potatoes, foie gras, and pigeon breasts on plates. Drizzle with salmis sauce and sprinkle with fleur de sel and freshly ground pepper.