Appears in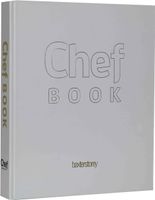 Ingredients
Venison
4 × 200 g portions of venison saddle, trimmed of fat and sinew
Orange oil
spice - cinnamon, black pepper,
Method
Venison
Heat your water bath to 65°C. Place the venison in a sous vide bag with a little orange oil and spice.
Cook for 18 minutes. Remove from the bag and rest for 2 minutes. Heat a frying pan and colour all over for 1 minute.
Chicory