Appears in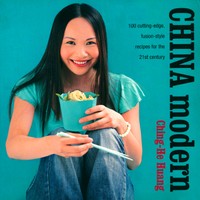 Preparation time: 7 minutes
Ingredients
½ cucumber
2 small carrots
½ Napa cabbage
For the Dressing
1 red chili, seeded and finely chopped
1 tablespoon mirin
1 tablespoon light soy sauce
½ tablespoon superfine sugar
Method
Combine all the dressing ingredients in a bowl and mix well.
Slice the cucumber and carrots into thin slices using a vegetable peeler. Slice the Napa cabbage into ½ in slices.
Add the dressing to the vegetables and let the dressing pickle the salad. Cover the bowl with plastic wrap and refrigerate.