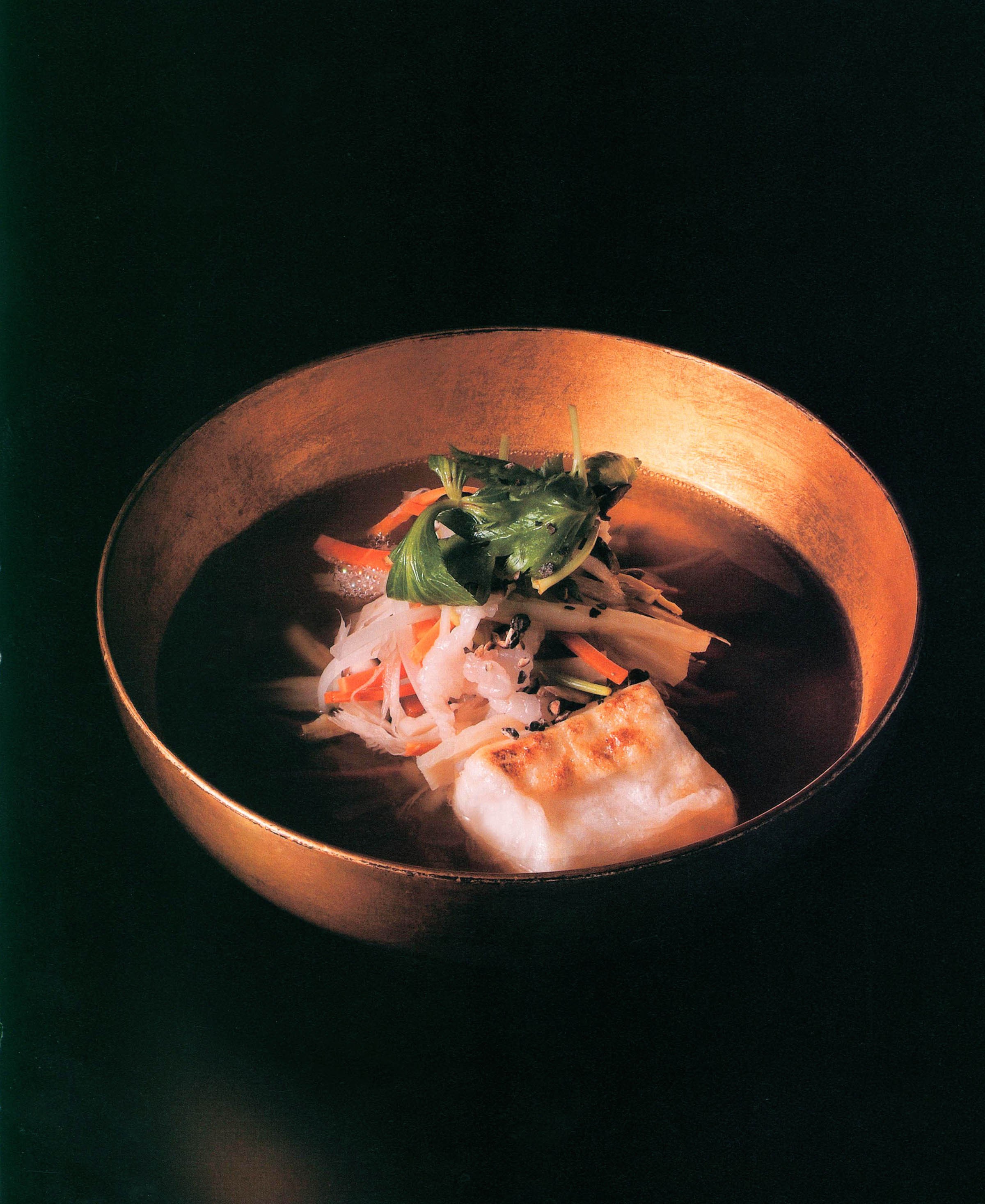 Ingredients
60 g carrots, peeled
60 g bamboo shoots
80 g udo stalk (a fragrant Japanese plant)
60 g burdock root, peeled
60 g shiitake mushrooms
30 g ito-mitsuba (Japanese wild parsley)
60 g wild boar meat, with fat
4 mochi (gultinous rice cakes), 25 g each
1 L niban dashi
22.5 ml light soy sauce
30 ml sake
5 g sea salt
Some black pepper
Method
Cut the carrots and bamboo shoots into 3 cm long matchsticks. Peel the udo thickly and then cut similarly. Shave the burdock root into sasagaki style strips and leave to soak in water. Remove the shiitake stalks and slice the mushrooms finely. Tear the leaves off the mitsuba and then cut the stalks into 3 cm long pieces. Chop the wild boar meat into thin slices ensuring that you leave plenty of fat on.
Apart from the udo and mitsuba, place all the other ingredients from (1) into a pan, add the dashi, salt, light soy sauce and sake, then heat.
Grill the mochi.
Add the udo and mitsuba to (2) and simmer for a few seconds, then strain. Place the meat and vegetables together with (3) in a bowl. Season the strained dashi with a little soy sauce and pour steaming hot into the bowl. Sprinkle with black pepper and serve.