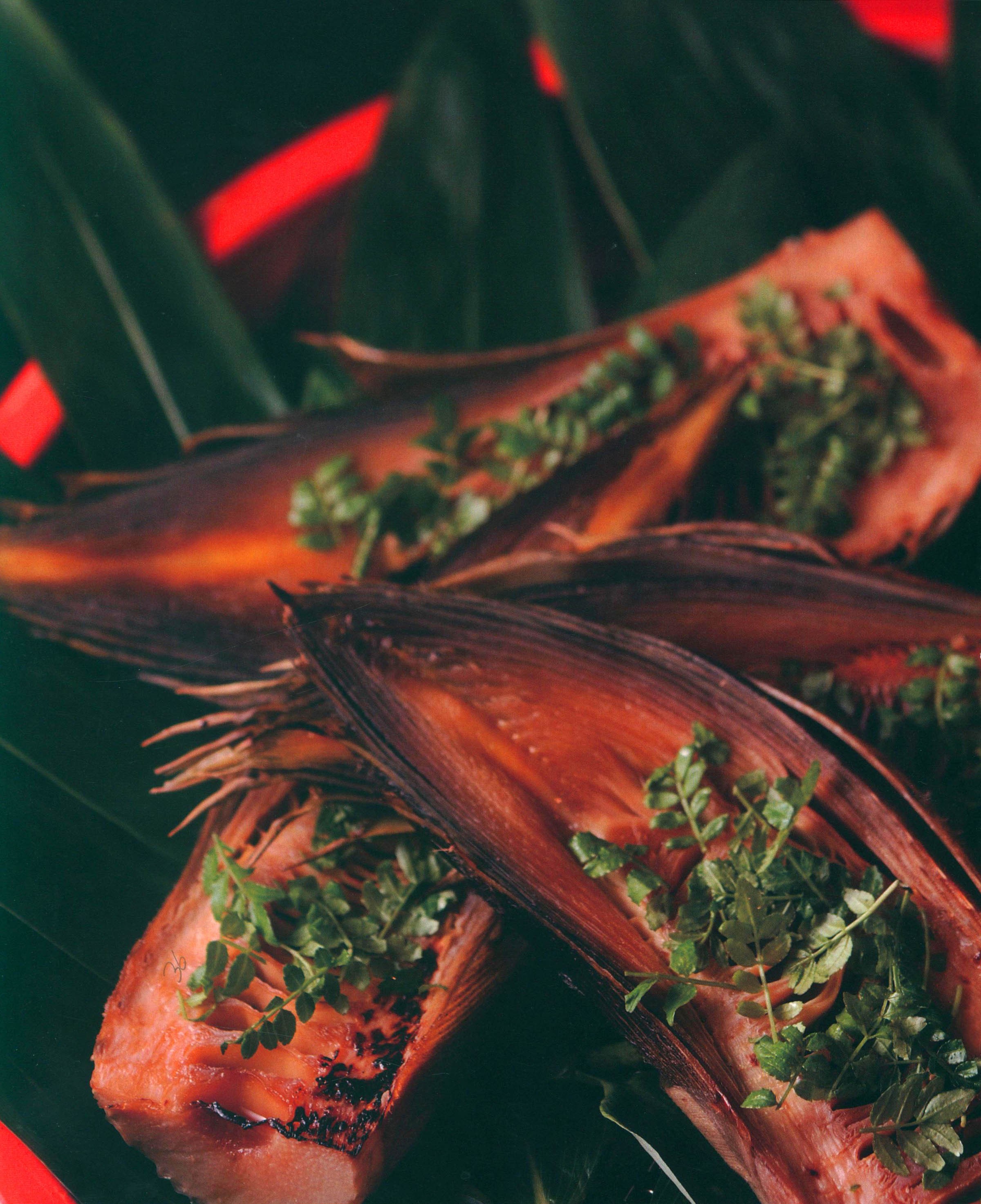 Ingredients
2 kg bamboo shoots
100 g rice bran
For the Stock

1 L niban dashi
100 ml mirin
45 ml light soy sauce
For the sauce

30 ml mirin
30 ml soy sauce
Kinome (young sansho pepper leaves), to garnish
Method
Cook the whole bamboo shoots in water with the rice bran. The bran will stop scum from forming on the surface of the water. When you can easily pierce the bamboo shoots with a skewer they are ready. Leave in the pan to cool.
Wash the bamboo shoots thoroughly in cold water and cut in half vertically.
Put the bamboo into a container and add enough dashi just to cover it. Season with light soy sauce and mirin. Then cut it into bite-size pieces, ensuring that the cuts can hardly be seen.
Bake in an oven at 200°C until the surface of the bamboo is browned. During the cooking process brush 2-3 times with the sauce made from equal parts of mirin and soy sauce.
Serve scattered with pounded kinome.