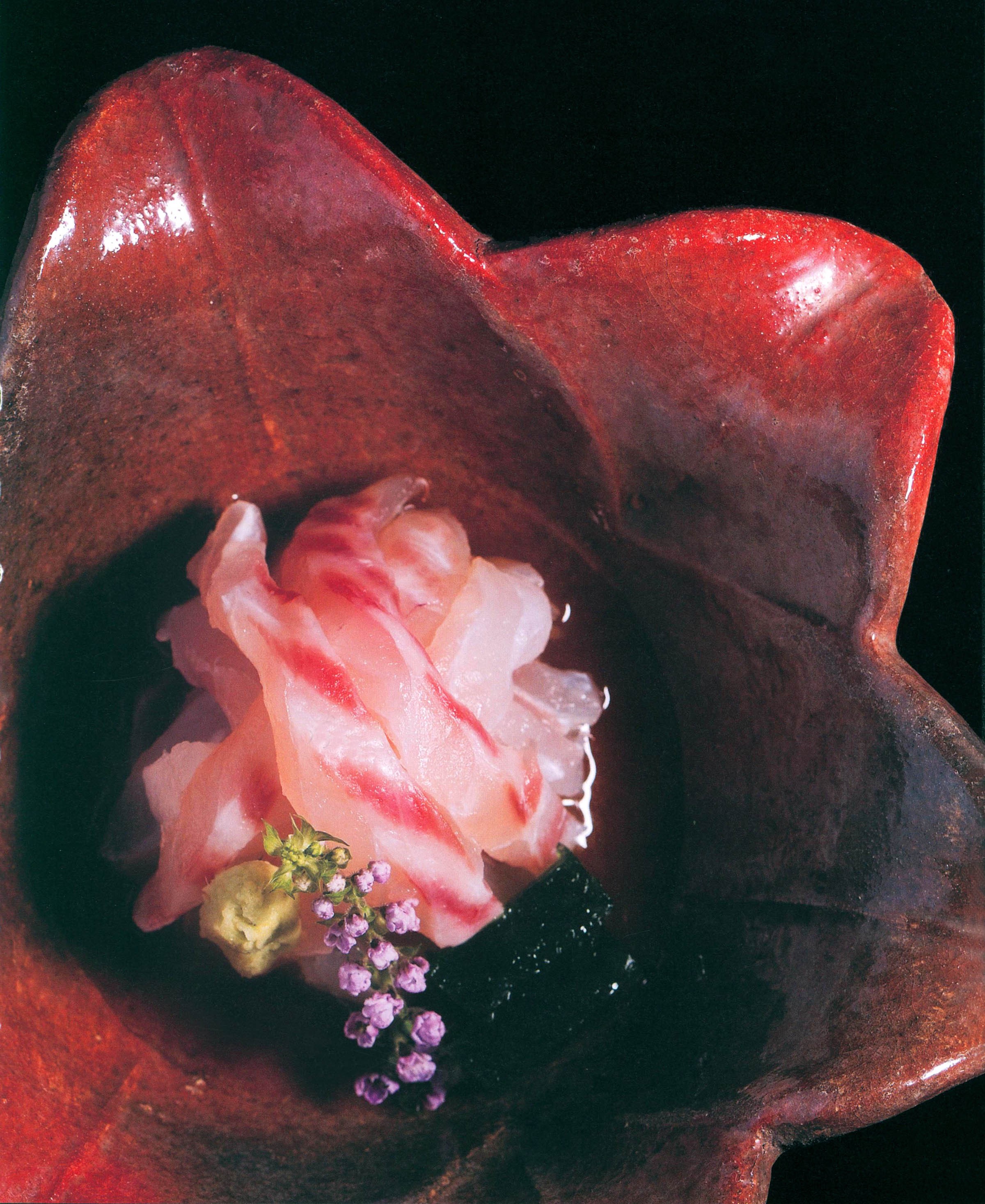 Ingredients
200 g sea bream fillets (left-side parts)
Kombu, as needed
Pinch of salt
Some light soy sauce
Some sake
Some wasabi, grated
For the Citrus Dashi
100 ml ichiban dashi
20-30 ml light soy sauce
10 ml soy sauce
Some yuzu juice and zest (Japanese citron)
Some sudachi juice (Japanese, green citrus fruit)
Some lemon juice
Method
Cut the sea bream into small pieces, sprinkle on a light coating of salt and leave for one hour.
Sprinkle (1) with sake. Sandwich between the kombu and leave for 2-5 hours.
To make the citrus dashi, add the soy sauces, citrus juices and yuzu zest to the ichiban dashi, then strain through a fine meshed sieve.
Place (2) onto a plate, add the wasabi to garnish, and pour (3) on top.