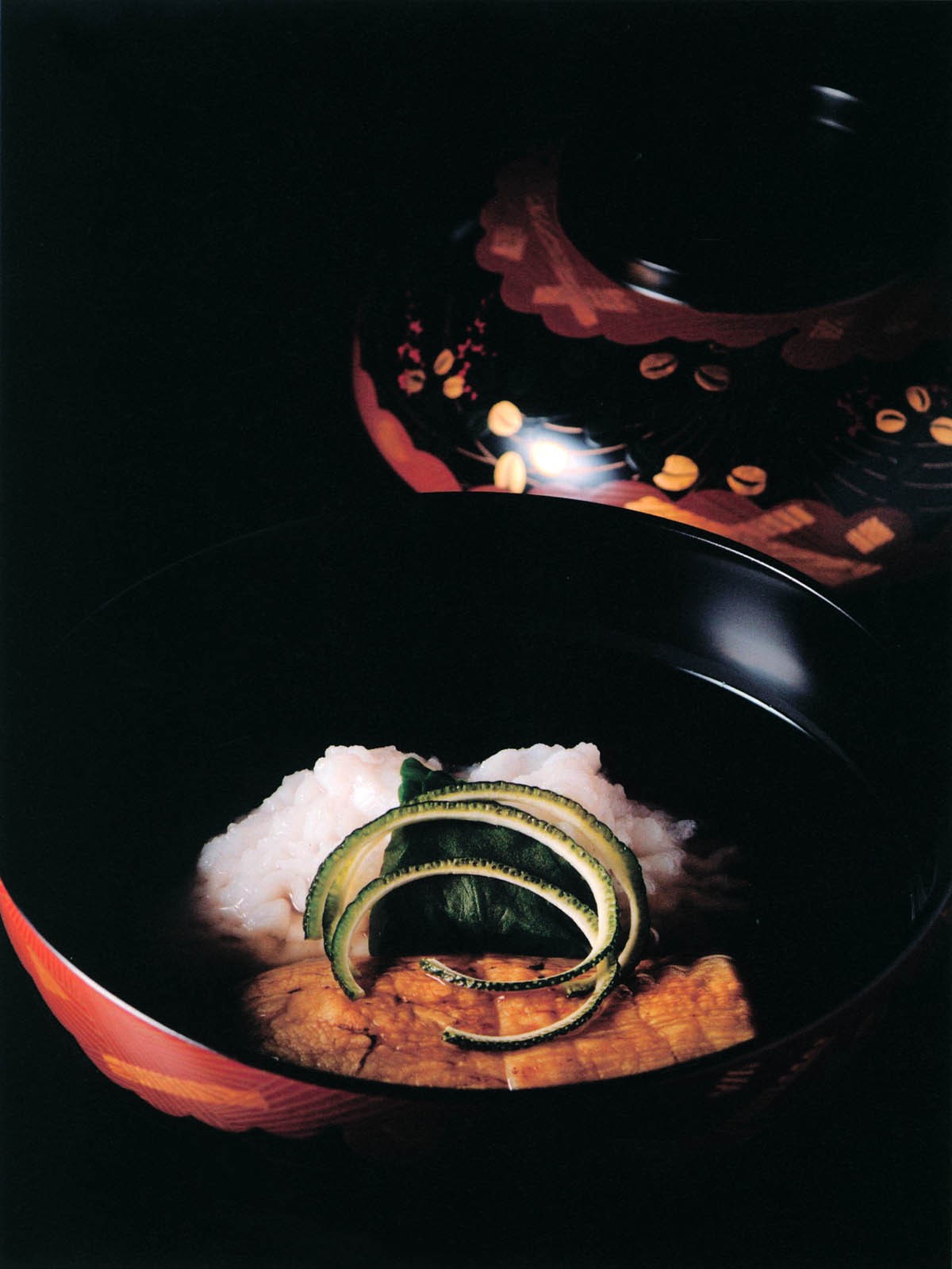 Ingredients
4 pike eel fillets, approx. 15 g each
1 aubergine
8 leaves tsuruna (New Zealand spinach) (a leafy green vegetable similar to spinach)
1 greenyuzu (Japanese citron)
Kuzu (arrowroot) starch, as needed
niban dashi, as needed
For the stock

480 ml ichiban dashi
10 ml light soy sauce
0.7 g salt
Method
Open up the eel and remove its bone with a knife. Sprinkle a little salt onto the skin side of the pike eel and leave to one side.
Grill the aubergines, peel off their skins and cut into bite-size pieces. Boil in niban dashi, with a small quantity of light soy sauce. Blanch the tsuruna and cool under running water.
Dust (l) with kuzu powder using a brush. Then cook in niban dashi for around 1 minute.
Make the stock by adding light soy sauce and salt to the ichiban dashi.
Place the pike eel, aubergine and tsuruna in a dish, garnish with the yuzu peel and pour boiling stock over the top.