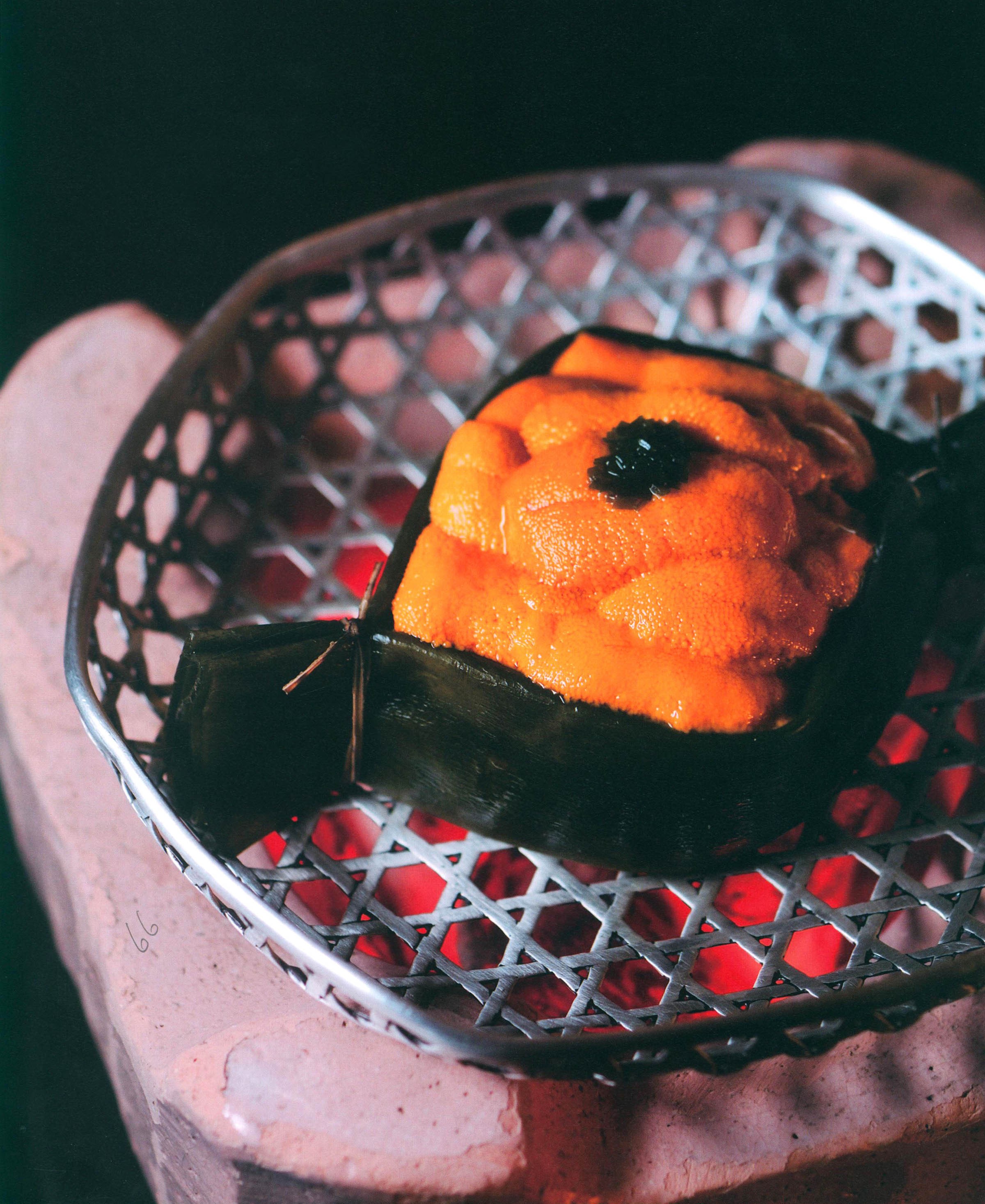 Ingredients
50 g sea urchin
10 g kombu
200 ml kombu dashi
10 ml concentrated kombu dashi (made by soaking 15 g kombu in 10 ml water)
15 ml sudachi juice (a Japanese green citrus fruit)
3 g salt
6 g wasabi, grated
Method
Reconstitute the kombu by soaking in water for ten minutes, trim the ends to form an oblong platter upon which the dish will be served. Soak the off-cuts in water to soften further.
Soak the sea urchin for 5 minutes in the kombu dashi, then drain.
Arrange the sea urchin in the centre of the kombu platter. Finely slice the off-cuts of the kombu and place on top.
Pour the concentrated kombu dashi on top of (3) and grill the whole thing on a charcoal stove.
Add the sudachi juice, salt and wasabi to taste, and serve.