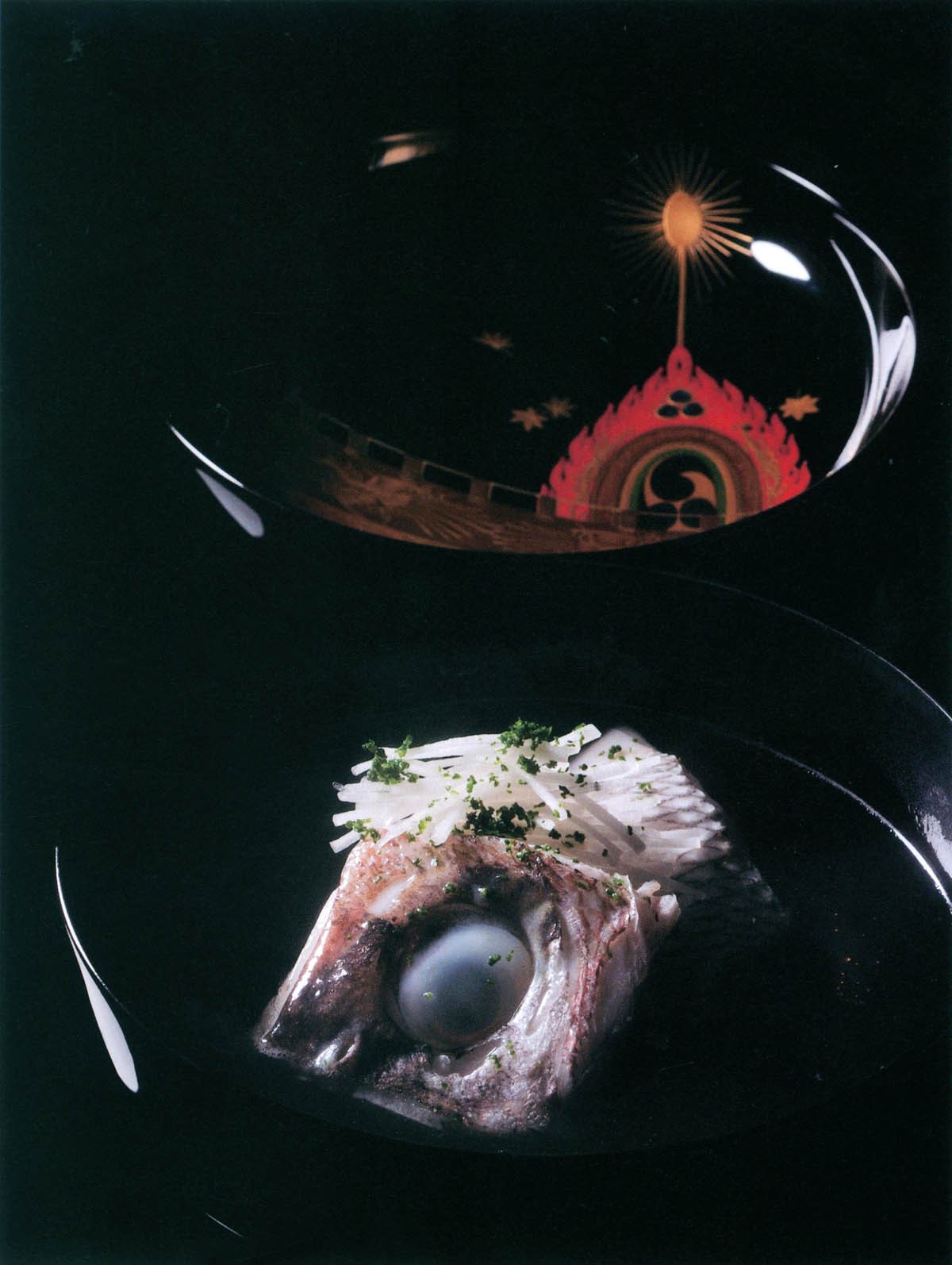 Ingredients
1 sea bream head
400 ml water
15 g kombu
10 ml soy sauce
5 g udo stalk (a fragrant Japanese plant)
1 green yuzu (Japanese citron)
Pinch of salt
Method
Remove the sea bream's eyes and kama (the area between the gill cover and the side fin). Cut into bite-size pieces, cover with salt and leave for 8 minutes.
Blanch (1) in boiling water, then immediately refresh in ice water then remove. Remove the scales from the fish head under cold running water and wash briefly.
Soak the kombu in 400 ml water overnight (10-14 hours) to make kombu dashi.
Dry the fish head with a cloth and place in a pan. Add the kombu dashi from (3), fish eyes and kama. Now heat. Once it has come to the boil, turn the heat down to low and skim the scum from the surface. Simmer until the eyes of the sea bream have turned white, then strain the mixture.
Cut the udo into 3 mm thick pieces, cut these into fine strips and then soak in water. Remove the bones from the sea bream from (4) and place the eyes and kama into the centre of the bowls. Dry the udo and arrange on top. Grate the yuzu and sprinkle on top.
Season the hot dashi from (4) with the soy sauce and pour over the top.