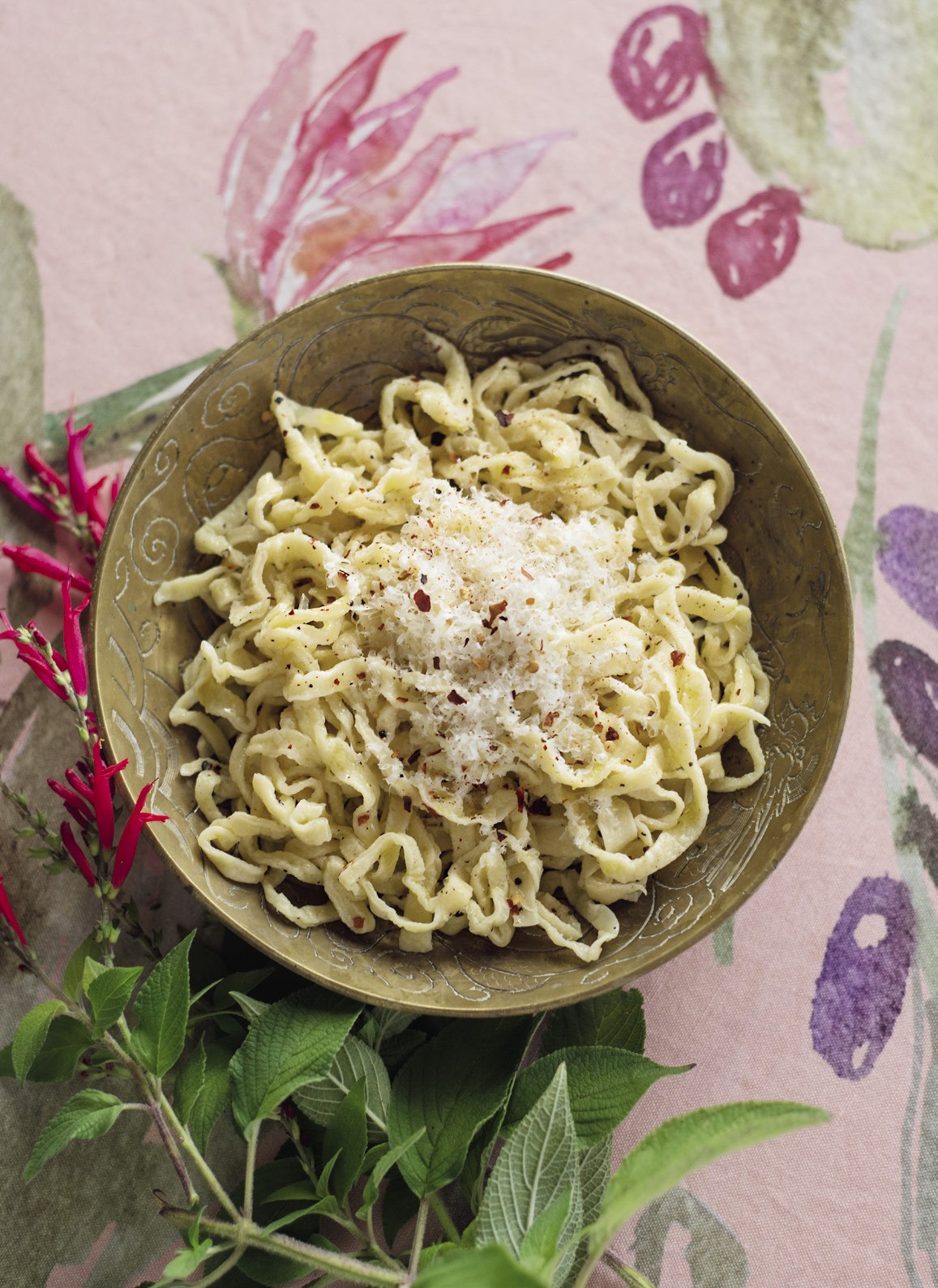 Appears in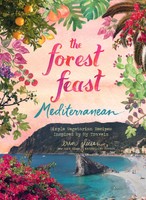 Method
just flour, egg + salt!
Put 2 c (250 g) flour & ½ t salt in a bowl. Stir, then make a well in the center & crack in 4 large eggs.
Using a fork, slowly whisk the eggs, pulling in the flour little by little.
Use your hands to form a ball (it's OK if some crumbs remain). Transfer to a lightly floured board & knead at least 8 min (I set a timer). If it seems sticky, add pinches of flour as you go. If it seems dry, wet your hands & keep kneading. It should be soft like Play-Doh & relatively easy to knead.
Shape the dough into a ball, cover in plastic wrap & let rest for 30 min.
Cut the dough ball in quarters & one at a time, on a floured surface, roll each out as thinly as possible. Sprinkle flour on both sides & fold the flat rounds in half, then continue rolling. Unfold & repeat, folding the opposite way. Do this a few times until its quite thin. Be sure to add flour as you go so it doesn't stick together.
Next, roll each thin slab up like a jelly roll & slice very thinly. Unravel the coils & boil in salted water for 3 to 4 min. Serve with your favorite sauce or simply with olive oil, salt, pepper, Parmesan & red pepper flakes.