Appears in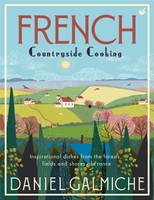 Ingredients
2 tbsp olive oil
1 celery stick, chopped
1 thyme sprig
1 spring onion (scallion), chopped
1 handful of parsley stems, chopped
1 garlic clove
2 carrots, peeled and halved lengthways
2 new potatoes, halved
6 black peppercorns
2 button mushrooms, halved
Method
Warm the oil in a large, heavy-based saucepan over a medium heat. Add all the remaining ingredients, partially cover, and cook for 10 minutes. Add about 3 l/105 fl oz/12 cups of cold water and bring to the boil over a high heat, then turn the heat down to low and leave to simmer, uncovered, for 2 hours until the liquid has reduced by half.
Remove from the heat and pass through a sieve (strainer), using a ladle to help you, then leave to cool for at least 1 hour.
If you want to freeze the stock, divide the cooled stock into small plastic tubs with lids, leaving some space for it to expand, and pop the containers in the freezer for up to 4 weeks.