Appears in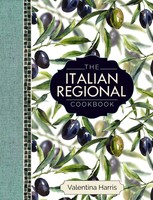 Ingredients
1.75 litres/3 pints/7½ cups cold water
sea salt
250 g/8 oz/1⅓ cups ground polenta/cornmeal
Method
Pour the water into a wide, heavy, preferably copper pan and place it over a high heat. Bring the water to the boil.
Trickle the polenta into the boiling water in a fine rain with one hand, and whisk constantly with the other.
When all the polenta has been whisked into the water, reduce the heat to a medium to low flame and then begin to stir with a strong, long-handled wooden spoon until the polenta comes away from the sides of the pan. This will take 40-50 minutes and requires patience, energy and a strong elbow.
Turn out the polenta on to a wooden board and smooth it into a mounded shape with spatulas.
Leave it to stand for about 5 minutes, then cut it into slabs and serve hot with its accompanying stew, fricassee or casserole, or with a slice of very strong-flavoured cheese such as Gorgonzola.
Alternatively, leave it to go completely cold, then slice it like bread and grill, broil, fry or bake it as required.