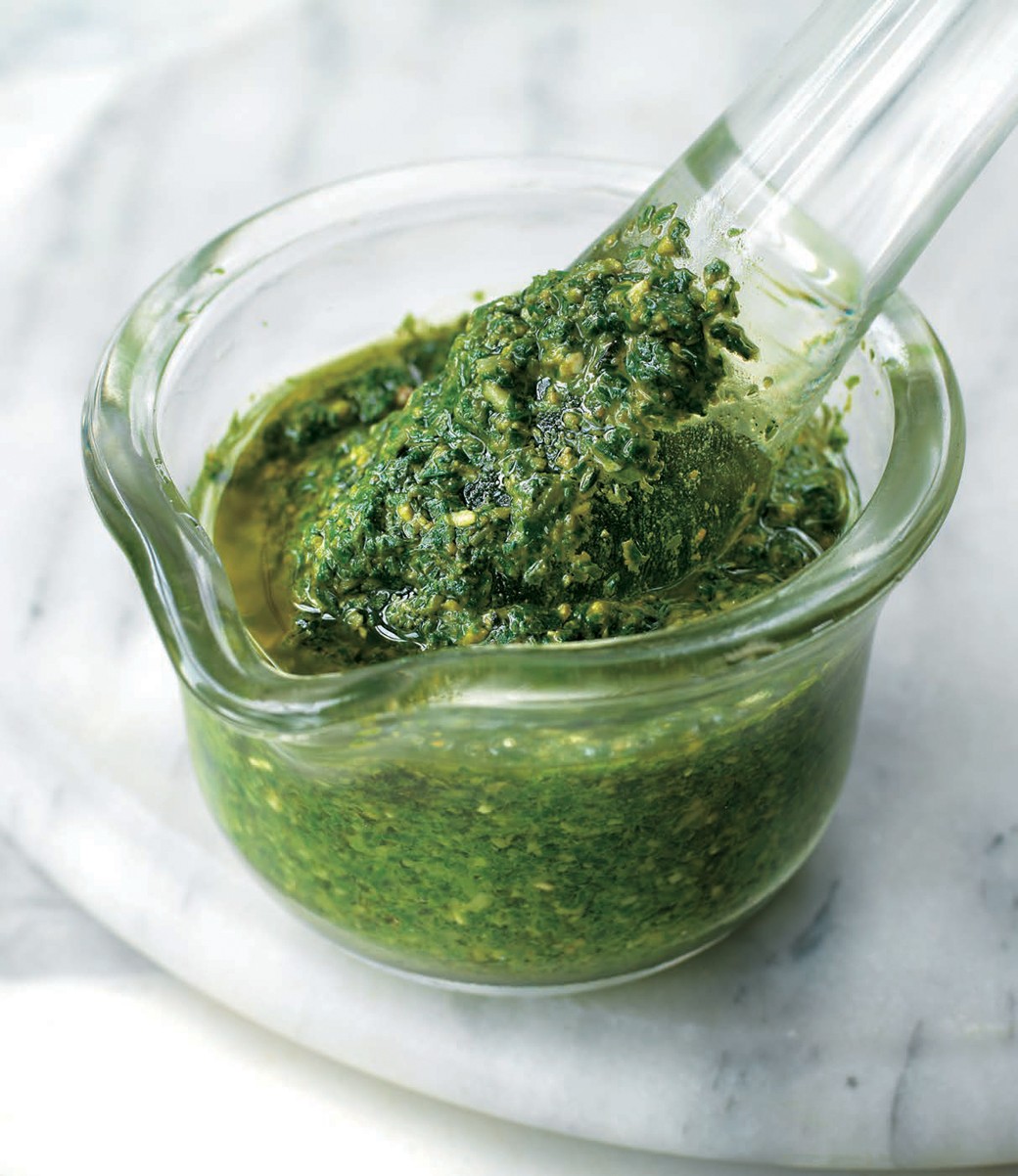 Appears in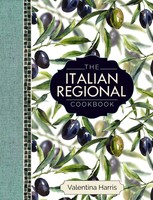 Ingredients
about 75 g/3 oz fresh basil leaves, washed but not bruised, dried carefully
large pinch of sea salt
3 garlic cloves, peeled and cut in half
100 g/3¾ oz pine kernels
25 g/1 oz/⅓ cup grated Parmesan or pecorino (or a mixture of the two)
200 ml/7 fl oz/scant 1 cup extra virgin olive oil
sea salt and ground black pepper
Method
Put the basil, salt and garlic into a mortar and crush with a pestle until reduced to a smooth green paste. Alternatively, use a food processor.
Add the pine kernels and grated cheese and pound or process again until the pine kernels are all crushed.
Add the oil, a little at a time, stirring with a spoon, until you have reached a smooth, creamy texture. You may not need to use all of the oil. Season to taste, and use as required.