Take four whole eggs, six ounces of castor sugar, a pinch of cinnamon, and the very finely chopped peel of a lemon; whip these all together in a stewpan over boiling water till the mixture is just warm; then remove and whip until cold and thick, and mix into it four ounces of fine warm flour that has been passed through a sieve. Butter a square fleur mould, place it on a baking tin, and put a double layer of buttered paper on the bottom inside the mould; then pour in the mixture, and bake in a moderate oven for one hour. The cake should be a very pale fawn colour when cooked.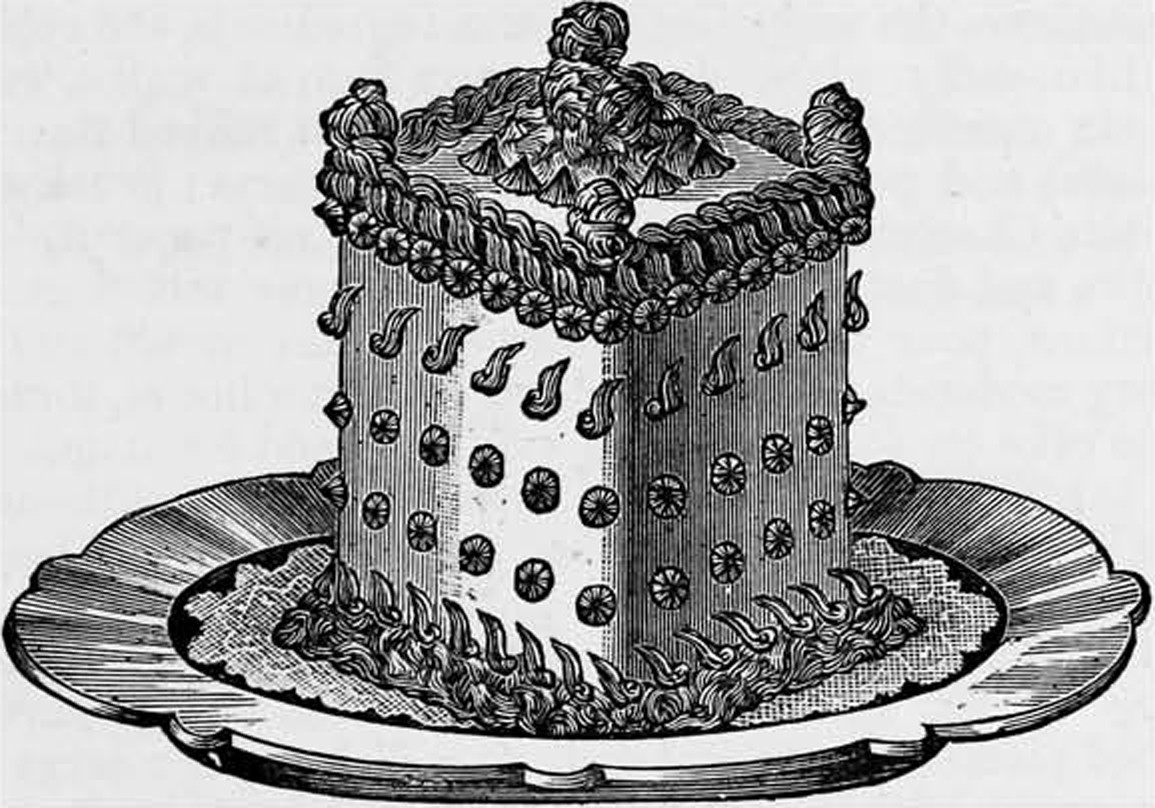 Prepare a similar quantity of the above mixture, but in addition add about a saltspoonful of Marshall's cherry red or carmine and a few drops of essence of vanilla, and finish as for the first mixture.
When both mixtures are cold cut them in slices and arrange them together in alternate layers, placing between each slice a layer of Vienna chocolate icing; when they have reached the required height mask over with Maraschino glace and then dish on a cake bottom. Garnish the cake as in engraving with Vienna chocolate icing and rose Vienna icing, and serve. This would be nice to serve for a dinner sweet when ice cream or fruits may be served with it.