Put half a pound of almonds in a saucepan with enough cold water to cover them, and stand the pan on the stove and allow it to come to the boil; then strain off the water and wash the almonds in cold water, and then put them in a cloth and rub them all well together to take off the skins; split the almonds in halves and then shred them in very fine lengths; put them on a baking sheet and bake them a very pale golden colour, keeping them well turned and moved. Put half a pound of castor sugar in a stewpan with two tablespoonfuls of lemon juice, boil together till a pretty golden colour, then mix in half a pound of the prepared almonds; just boil up, mixing them well together, then mould as soon as possible as below.
These may be filled with whipped cream mixed with a little purée of fresh fruits and garnished round the edge with the halves of dried cherries or little pieces of dried fruit. Dish on a napkin or dish-paper, serve for a sweet for dinner, luncheon, supper, &c. These little cases can also he served with a compote of fruits or with custard or ice. They will keep some days if put away in a dry place; it is best to keep them in a box with a pastry drainer on the bottom.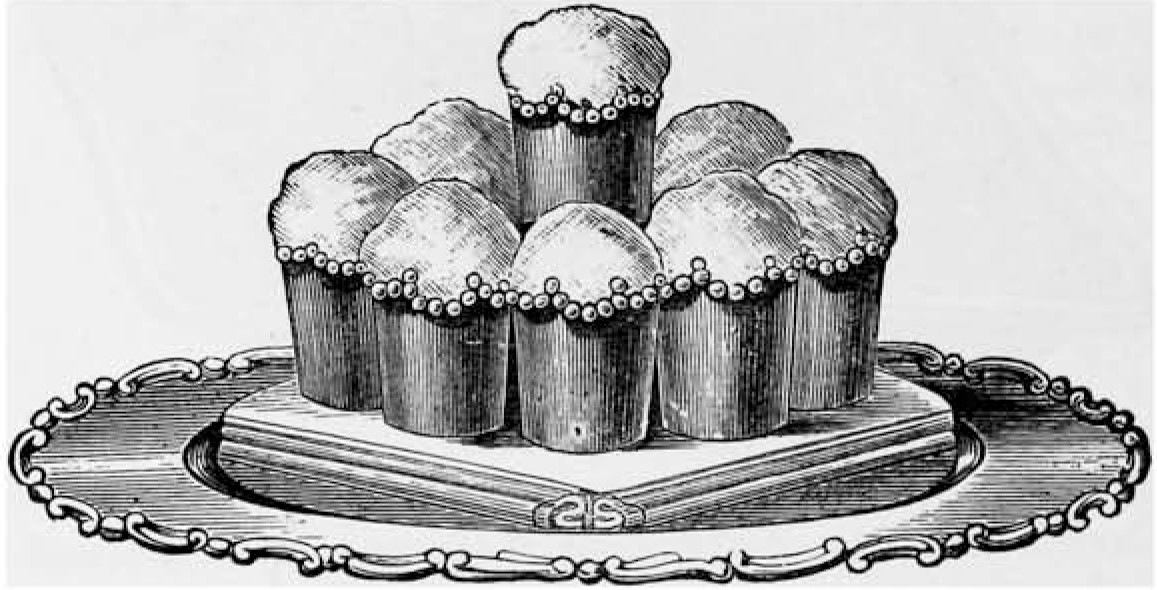 To Mould the Nougat
Take some dariol moulds and oil them well; put a small quantity of the nougat on an oiled slab and beat it out with the palette knife, taking care not to break the almonds more than possible, line the moulds with the paste as thinly as you can, trim the edges, take a small knife and loosen the nougat from the mould and remove them; let them get cold, then use as above. They may also be filled with whipped cream, sweetened vanilla, or any flavouring you please.