Appears in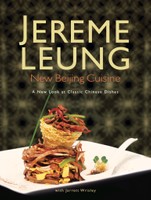 Ingredients
Stewing hen 1, about 750 g (1 lb 11 oz)
Lean pork 3 kg (6 lb 9 oz)
Chinese (jinhua) ham 600 g (1 lb 5⅓ oz)
Water 7.5 litres (12 pints / 30 cups)
Method
Blanch stewing hen, pork and ham in a pot of hot water to remove any impurities. Drain and rinse.
Bring water to a boil and place blanched ingredients inside. Lower heat and leave to simmer for about 6 hours until reduced to about 3 litres (96 fl oz / 12 cups) stock after straining. Reserve stewing hen, pork and ham for making basic stock if desired.
If not using immediately, leave stock to cool, then store in airtight containers or in covered ice cube trays for up to 3 weeks in the freezer.