Appears in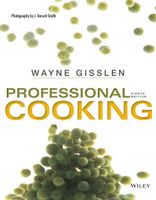 Ingredients
U.S.
Metric
Ingredients
1½
fl oz
Method
Procedure
Heat oil in a stockpot over medium heat.
Add mirepoix, leeks, mushrooms, turnip, fennel, and garlic. Sweat for 10 minutes. Stir as necessary so vegetables do not brown.
Add tomatoes, water, and sachet.
Bring to a simmer, and simmer 45 minutes.
Strain and cool in a water bath.