Appears in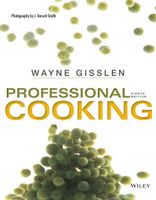 Ingredients
U.S.
Metric
Ingredients
4½
pt
Method
Procedure
Put the water in a pot and add kombu. Bring to a boil over moderately high heat.
Just as water comes to a boil, remove the kombu.
Remove from heat and immediately add bonito flakes. Let the flakes settle to bottom. This will take 1–2 minutes.
Strain through a china cap lined with cheesecloth. Use dashi within 1 day.